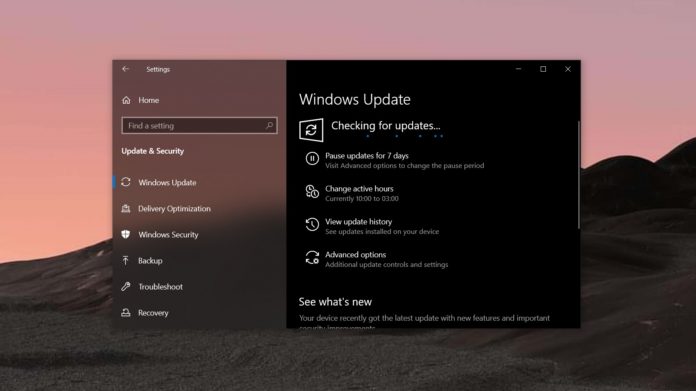 Microsoft has been throttling the rollout of the May 2020 Update, which first arrived for Windows 10 on May 27. The staged rollout approach allows Microsoft to detect and address critical bugs that might have gone unnoticed during the beta testing period of the Windows 10 update.
Microsoft is slowly expanding the rollout and the tech giant has also confirmed that users still running Windows 10 version 1809 will be automatically upgraded to Windows 10 version 2004.
In the past few months, Microsoft has resolved a bunch of issues that have been reported by users, which is the reason why Microsoft has expanded the rollout to include devices reaching end of support.
However, there are several known issues with May 2020 Update and many users still report the update remains mysteriously blocked for their devices even when they should theoretically be able to get the upgrade.
This PC can't be upgraded to Windows 10
Surface Pro X owners and other users have reported that they get "This PC can't be upgraded to Windows 10" error when they try to install Windows 10 version 2004.
Microsoft may have blocked the May 2020 Update for Surface Pro X due to some apps or drivers, but it looks the update is also not being delivered due to 'other safeguards'.
Fortunately, some have discovered that disabling Internet connection after the initial download of the May 2020 Update in Update Assistant will bypass the mysterious upgrade block.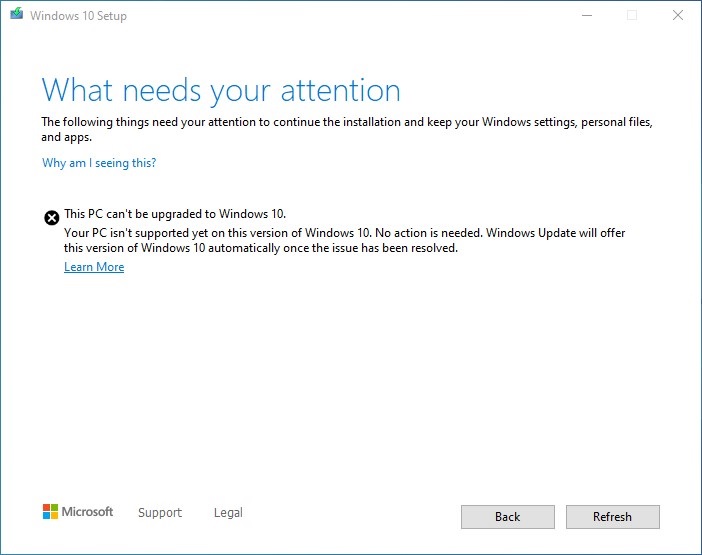 In our tests, we also discovered that version 2004 could be blocked on some devices due to Synaptics touchpad driver, OEM apps, or display drivers using customizations from OEM.
If you use the Update Assistant Tool and you get an error message stating "This PC can't be upgraded to Windows 10", you'll be able to semi-force the installation by disabling Internet connections after the initial download.
Modern Standby feature
Windows 10 May 2020 Update reportedly makes it difficult to disable Modern Standby by tweaking your Registry.
Windows 10's Modern Standby feature puts your laptop in a power state but your device would continue processing background tasks and instantly awake when you press the hardware key.
Unfortunately, there is simply no easy way to disable the feature by tweaking Registry in version 2004.
Hardware driver problems
Users are also reporting problems with their wireless keyboard, mouse, and even Realtek audio adapter after applying the May 2020 Update.
"I have the same issues with a Dell Laptop. Neither the inbuilt keyboard nor touchpad mouse will work since the upgrade to 2004 version," one user noted. Some users were able to address the problem by reinstalling the drivers, while others rolled back to Windows 10 version 1909.
This is another example of what could go wrong when you manually install May 2020 Update on a device with older or corrupted drivers.