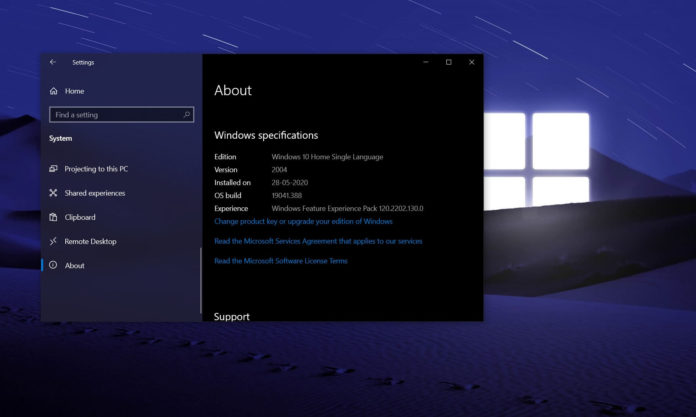 Windows 10 as a service is updated twice a year with new features and improvements. The next update for Windows 10 is known as "20H2" because it will land in the second half of 2020.
Microsoft says Windows 10 20H2 or Build 19042 will include a "scoped set of features", which means that this will be another minor update with no groundbreaking changes, as was the case with Windows 10's November 2019 Update.
In addition to minor changes, Windows 10 20H2 could offer some bigger improvements as well, including the brand-new Start Menu that comes with "theme-aware" tiles, and updated Alt-Tab app switcher with support for tabs open in Microsoft Edge.
There are various other tweaks as well. For example, Microsoft is also working on tweaks for notifications and settings. In addition, there are plans to populate taskbar with icons more relevant to you based on your Microsoft account when you clean install Windows 10.
For the manufacturer, Microsoft has now confirmed that Windows 10 version 20H2 will not bring updates to the "Windows Hardware Compatibility Program". In other words, there'll be no changes to the Hardware Lab, Drivers, and system requirements for Windows 10 version 20H2.
"Windows 10, version 20H2 release will not bring updates to the Windows Hardware Compatibility Program and follow the same pattern as 19H2," Microsoft said.
This also means that those upgrading to 20H2 from the current Windows 10 version 2004 (20H1) will have a streamlined upgrade process. Users will also notice a faster installation process, just as if they were installing a cumulative update.
Last year, Windows 10 November 2019 Update WHCP requirements were announced in October and the feature update was released to consumers in November. This year's WHCP requirements detailing seems early and it also indicates that 20H2 could launch earlier than expected.
The update, which will likely land in the autumn later this year, will include the new Start Menu, Alt-Tab multitasking improvements, and Chromium-based Microsoft Edge browser. It will also include the fixes delivered in the recent cumulative updates for Windows 10 version 2004.