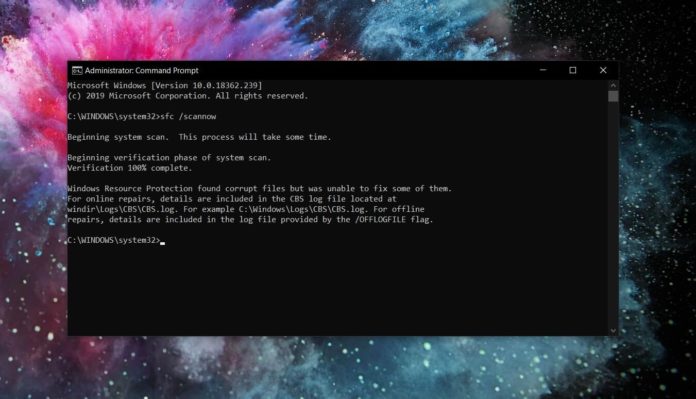 Microsoft has been making changes to improve overall Windows 10 Update experience after the update process has hit a number of snags recently, but it looks like Microsoft's battle isn't over yet. Last month, Windows 10's optional caused WiFi, BSOD and other issues. And February Patch Tuesday release is also plagued with problems.
On February 11, Microsoft released new Patch Tuesday updates for all supported versions of the OS. Windows 10 KB4532693, which is the latest security update, is reportedly loading a desktop without the icons.
After installing Windows 10 KB4532693, users report that their Start menu and desktop reset to default state. As per our findings, Windows is loading an incorrect or temporary user profile, and it removes the shortcuts or icons from both the desktop and Start menu.
"Installing this update trashed my user profile and created a temp. Uninstalling it returned my user profile back to near normal," a frustrated user wrote.
Fortunately, the shortcuts and the files are not deleted if you install the patch. It appears that there's a bug in this release which renames the user profile in the C:\Users folder and it can be restored by editing the cells in Windows registry.
If you are affected by this issue, you should try restarting Windows at least three times. If it doesn't work, simply remove the botched update.
In addition, Windows 10s' February security also update broke some PCs and uninstalling the update resolves the problem, according to one user.
Windows 10 KB4524244 issues
It also appears that the software giant quietly shipped yet another update 'KB4524244', which is a security patch for some PCs. The update has triggered boot failures on HP computers for a number of users. These issues seem to be connected with 'Sure Start Secure Boot Key Protection', as one user explains:
"In our environment, this is happening on all HP AMD based machines with Sure Start Secure Boot Key Protection enabled. If we turn that off before the initial attempt to install the KB then the KB will install".
HP's Sure Start Secure Boot Keys Protection is a feature that enables enhanced protection of Windows secure boot used by BIOS. Windows 10 KB4524244 addresses an issue with a third-party (UEFI) boot manager and it's possible that the patch is not compatible with HP's existing solution.
"We are also having this issue on all of our HP EliteBook 745 G5's with AMD Ryzen APU. Sure Start is enabled on all of them. We can confirm that Lenovo based AMD Ryzen laptops are not having the same issue with KB4524244 with Secure Boot enabled. We have pulled this KB from SCCM. We have sent the issue to Microsoft Platforms DSE and they are looking at the issue internally," another user said.
Windows 10 February 2020 update looks like another mess for some customers and enterprises. One way to avoid these issues is to uninstall Windows 10 update that seems to have affected your device:
Open  Settings and click on Update & Security.
On the Windows Update page, click on View update history.
Click 'Uninstall updates'.
Choose the update (KB4532693 / KB4524244) you want to uninstall and click the Uninstall button.
Click 'Yes'.
Restart your device and your desktop icons should be back.
In the forum discussions, Windows 10 owners have criticised the quality of the monthly updates and the IT administrators are also struggling to cope with updates to the PCs under their control.
Microsoft says it's constantly working on a better Windows Update mechanism, but do you think the company is doing enough to improve the quality of Windows Updates? Let us know in the comments below.