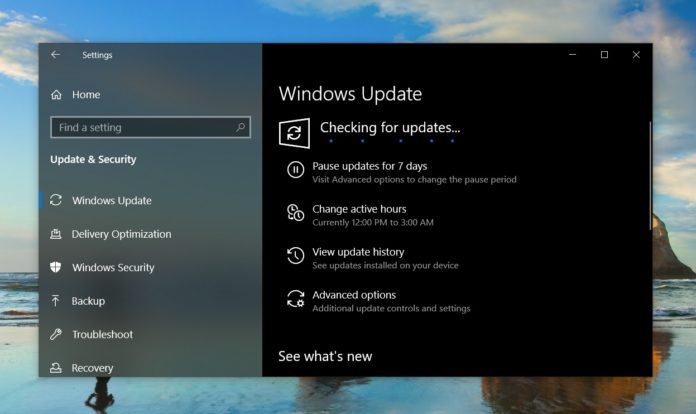 Updating your devices to the latest version of Windows 10 only to discover that your sound and WiFi has stopped working is nothing short of a nightmare. Unfortunately, Windows 10's monthly updates have been consistently running into such problems and Microsoft's operating system hasn't been in a positive light lately.
Windows 10 KB4532695 is the latest update that many users installed in a bid to fix File Explorer's broken search bar, but it reportedly includes a whole raft of other flaws.
The problematic update, which was released in late January, is now breaking down even more PCs and causing performance issues.
KB4532695 causes BSOD, boot failure and system slowdown
Initially, it appeared that Blue Screen of Death (BSOD) is only hitting a small set of computers, but the problem appears to be widespread now.
Several users in our comment section and Microsoft's forum are pointing the blame at KB4532695 for a Blue Screen of Death (complete crash of the PC) with a critical error message and different stop codes.
Users are now also reporting a complete boot failure and significant performance slowdown, which suggests that there are some very nasty gremlins in the works.
"Had this exact issue with my PC. Was causing absolute havoc. Couldn't access the BIOS, couldn't even get it to install a fresh install of Windows as the system locked and would get stuck in a boot cycle. By some miracle, it booted up randomly on its literal millionth attempt and I restored back to before the update. Hey presto, problem solved," one user wrote in our comment section.
"I did the update. Lost my desktop, I could see the mouse cursor, that's all. No response from keyboard. No way of knowing what to click on. I finally did a system reset getting a fresh image from the hidden partition and got my desktop and full functionality back," another user said.
Network problems (Bluetooth, WiFi)
Windows 10 update also knocks down the network adapters and it slows down the performance of your wired or wireless internet connection, according to several reports.
It appears that there's another bug in this update affecting Bluetooth adapter for some folks.
"After installation of the KB4532695, I had a problem where my surface would not reboot after the installation but it eventually did. However, ever since installing the KB4532695, it has affected Bluetooth & network connection. You can get it back using the troubleshooter but still; a big headache having to do it so often," another user wrote in the comment section.
Audio and Sound Blaster
If you have a computer with Sound Blaster (sound cards), installing January optional update could disable it, according to multiple reports.
"Soundblaster was working fine and after installing this update is not working anymore. The sound is passing through the motherboard drive (Realtek) instead of Soundblaster. Managed to fix it by setting the sound under Realtek… but Soundblaster is basically useless," a user said.
Some Windows 10 owners with other sound cards are also experiencing audio issues, so it's possible that the update is not compatible with certain versions of adapters.
Installation problems
And there are complaints that Windows 10 KB4532695 fails to install with generic error messages. According to a system administrator, Windows 10 may have lost track of where .NET are installed and disabling the feature before installing the patch resolves the installation problems.
If you're getting errors when installing cumulative updates, you can run the following command and disable .NET feature:
Dism /online /Disable-Feature /FeatureName:NetFx3
You can replace 'Disable' with 'Enable' and run the new command to reinstate the feature after the patch is installed.
Users report that uninstalling the update fixes all these issues. If you're not happy with the update, here's how to uninstall it:
Settings > Update & Security > Windows Update.
Click on 'View update history'.
Click on 'Uninstall updates'.
In Control Panel's updates page, select the knowledge base (KB) number of the cumulative update.
Click 'Uninstall'
Reboot the system.
It's also worth noting that the File Explorer fixes will be included in February's Patch Tuesday alongside the security fixes.
Microsoft has yet to acknowledge the new issues in the optional update.