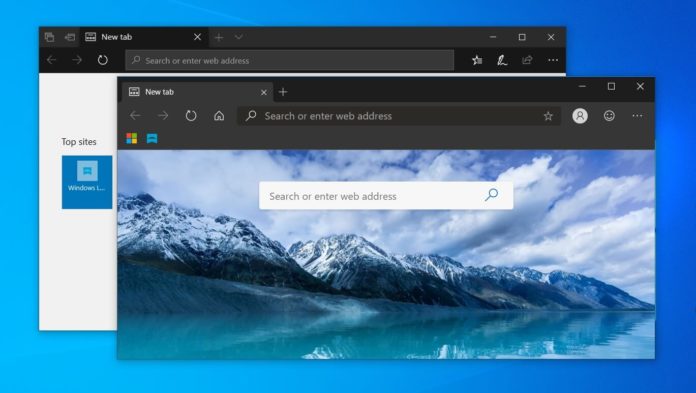 Microsoft has rolled out a new build of Chromium-based Edge Dev with several new features and improvements. A new update for Edge Canary is also available with themes setting and media autoplay block experimental flag.
Microsoft Edge Dev Build 77.0.211.2 adds a new feature that allows the browser to read the contents in PDFs aloud. The classic Edge browser also shipped with read aloud for PDFs and it's finally part of the new Edge browser to offer an advanced PDF reading experience.
Microsoft is also enabling the secure receipt of payment card data and application reputation from SmartScreen.
The update introduces support for HEVC (High-efficiency video coding) decoder and enables Windows Defender Application Guard by default. Microsoft has also added a new recent category to the History page.
Nifty improvements
Chromium-based Edge supports extensions from Microsoft Store and as well as Google Chrome Web Store. After today's update, the browser can now sort extensions from Microsoft Store and other stores (Chrome Store).
You can save pages as MHTML from Edge's reading view and you can also view DRM content in PDF.
It's worth noting that Dev branch is updated weekly, and new features are shipped to the Canary branch regularly.
Edge Canary gets a new theme setting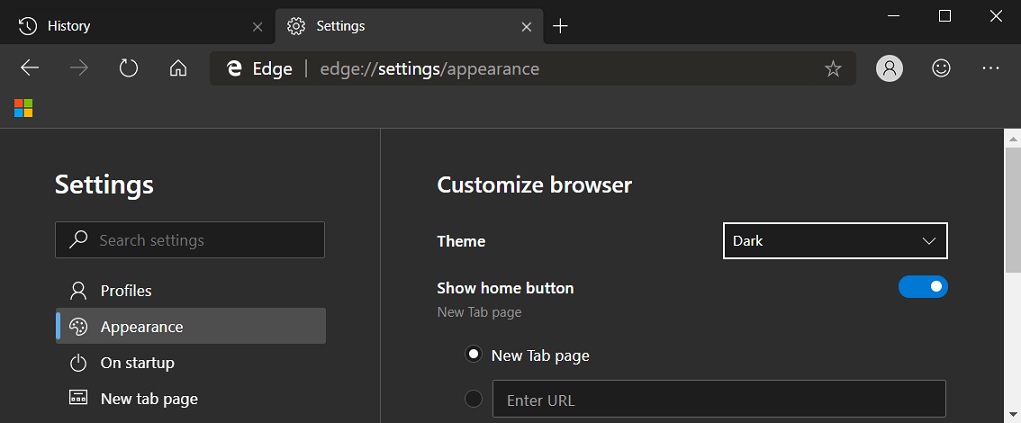 Microsoft Edge Canary has been updated with a new theme setting that allows users to manually choose light or dark theme, regardless of Windows 10's system settings.
You can change the theme in Microsoft Edge from Menu > Settings > Appearance and Theme.
Finally, Edge Canary now comes with a new experimental flag 'Limit media autoplay' that should block videos from auto-playing on some websites.