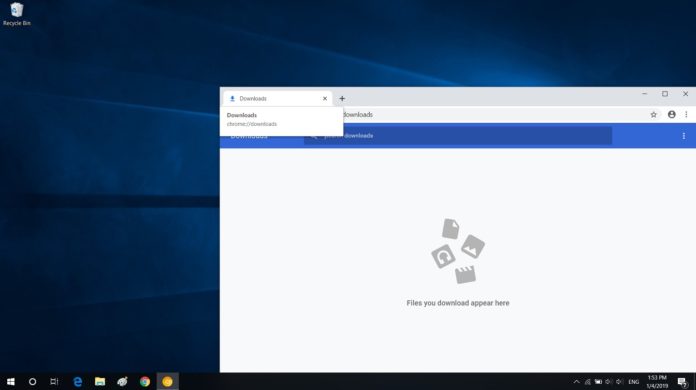 After adopting the dark mode, implementing an early version of tab preview, Google is now working on a new feature that will give a native feel to Chrome-based Progressive Web Apps.
The new Chrome 73 beta update comes with an experimental Badges feature for the Progressive Web Apps installed via the Chrome browser. If you install PWAs through Chrome and pin the web apps to the taskbar, the pinned PWAs such as Twitter will display a badge for unread messages or notifications.
The interface of badge varies according to the operating system. For example, Windows 10 users will see a number is displayed for unread messages.

According to Google's document, the Badging API is a new web platform API which allows the installed web apps to display a badge. The badging makes it easier for users to get notified about a new activity which requires attention.
The Badges are updated with a much higher frequency than notifications and are user-friendly and do not require special permission to use them. The new Badging API is currently being tested with beta users and Google has not announced any ETA as to when the feature will be released to the public.
Faster installation of PWAs in Chrome
According to a new Chromium commit that we have spotted, Google is also planning to add an option to the Omnibox (address bar) that will allow users to quickly install PWAs.
"Add flag for omnibox installation button for PWA sites. This CL adds a feature flag for the new omnibox installation button for PWAs," the commit reads.

Google has already added a flag to Chrome Canary but it is not working at the moment and it is also not known when the feature will be added to the main version of Chrome.
Multimedia keys
The Chrome 73 beta update also comes with support for keyboards multimedia keys on Windows 10. Chrome users will soon be able to use their keyboard to pause or resume a track.
Users currently are not able to pause or resume a YouTube video in Chrome when multimedia keys are pressed on the keyboard. This is going to change with the release of Chrome 73 next month.
Google Chrome 73 is expected to launch next month with support for multimedia keys and several other improvements, including support for badges API.