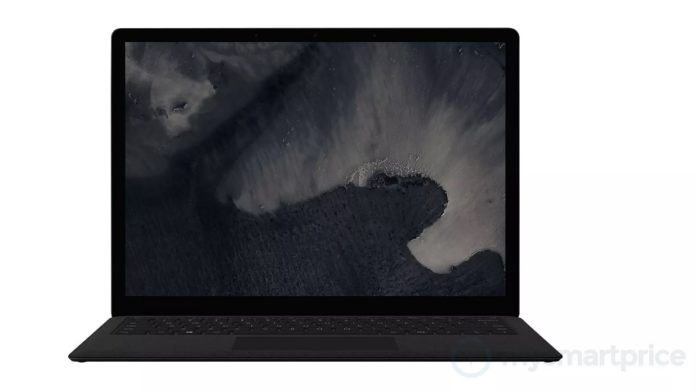 Microsoft's next big event is on October 2 in the New York City but the event won't be that exciting as the software giant is only going to update the current Surface lineup with a better processor and black color variants. In other words, do not expect Microsoft to release redesigned Surface Pro or an innovative device at this event.
Recently, images of the alleged Surface Pro 6 surfaced online that suggested Microsoft is planning rather subtle changes in terms of looks.
At the October 2nd event, do not expect Microsoft to release substantial product upgrades, the report claims. The rumoured Andromeda that has been reportedly overhauled and delayed won't show up at this event or year.
Redmond-based Microsoft is gearing up to unveil the Surface Pro 6 and a Surface Laptop 2.
The reliable Roland Quandt claims that the Surface Pro 6 and the second generation Surface Laptop will be unveiled "at the same prices" as their predecessors. We know that Surface Laptop and Pro today starts at $799, and the next-gen generation devices price would remain the same.
If you were expecting an upgraded variant of Surface Book 2 this event, you'll end up disappointed as Microsoft hasn't planned an upgrade for this device yet.
About Microsoft's hardware event on Oct 2: expect Surface Pro 6 and Surface Laptop 2. At the same prices as before, with updated hardware. And likely nothing else.

— Roland Quandt (@rquandt) September 26, 2018
The Surface Pro 6 and Surface Laptop 2 should come with "updated hardware" which may not include any design changes. Microsoft has planned to launch a black variant of the Surface Pro and Laptop but it's likely that nothing else is planned for this event.
Another report revealed that Microsoft will new Surface Pro and Laptop variants with new processors, as well as a new black color and the USB-C.
The major release like the Surface Studio 2 is not expected but recently we came across a benchmark of the alleged Surface Studio 2 suggesting imminent launch. Microsoft is also not planning to live stream the event.
While it looks like the October 2 event won't be very exciting, there's always a chance that Microsoft will surprise us with an unexpected device. For the time being, we'll have to wait until Tuesday morning to find out if Microsoft is planning something surprising and what's next for Surface in 2018.
The Surface Pro 6 and Surface Laptop are projected to go on sale before the holiday season.