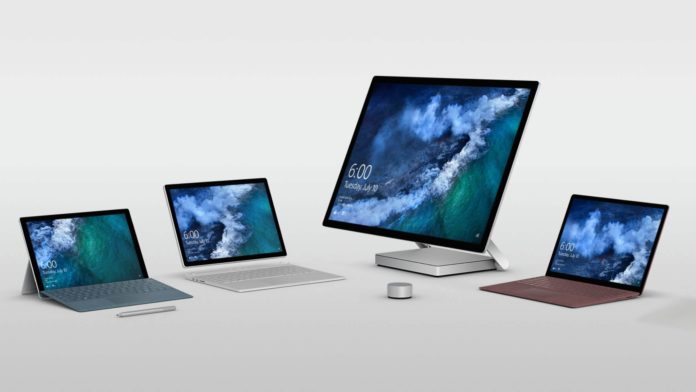 The rumours revealed that Microsoft was planning to host an event to launch new variants of the existing Surface devices later this year. Last week, Microsoft made that official and the company is sending invitations to media for an event in New York City.
On October 2, the company will host a special keynote in New York City where it will reveal all the hardware upgrades and launches it has planned for this fall. The event will likely be about more than just new hardware as the Redmond-based software tech giant is also expected to discuss the Windows 10, Modern Life Services concept and more.
Here's our roundup of everything Microsoft is likely to deliver at its event.
Surface Pro (2017) upgrade
There's a chance that Microsoft will update its Surface Pro (last year's model) with better specs, particularly the processor (Intel 8th-generation chip) There's a chance that the new model will come with the USB-C ports but there won't be any other major changes.
Surface Laptop upgrade
Interestingly, Microsoft is also working on a refresh of the Surface Laptop, but in this case, too, the new model would be all about the processor improvements. Intel's 8th-generation chip will be used in the Surface Laptop's new variant.
Surface-branded headset
Microsoft is reportedly working on Surface-branded accessories, one of them will be unveiled this year and it could be similar to Jabra Evolve.
Surface Go LTE
Microsoft is expected to unveil the promised Surface Go LTE variant at this event and it will start shipping by the end of 2018.
Don't expect the new Surface Pro, Surface Book or the so-called Andromeda
Microsoft won't launch the Surface Pro, Surface Book and the rumoured Andromeda dual-screen device this fall. A new Surface dock is also being worked on but it won't arrive before 2019.
The year 2019 is likely to be exciting for Microsoft fans as the company is going to unveil the Surface Hub 2 and the next-generation HoloLens with a better field of view will go live next year as well.