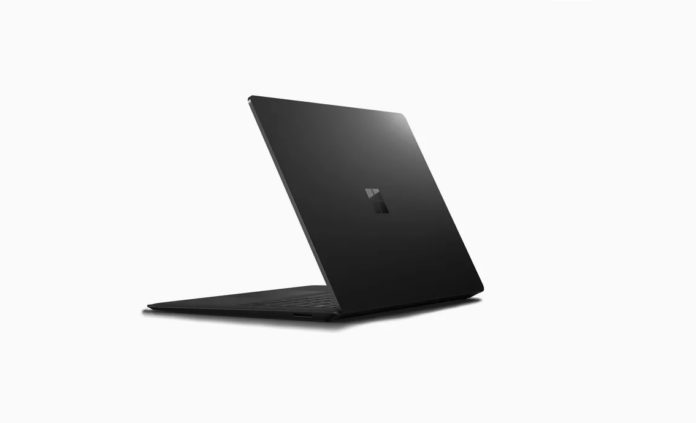 Microsoft is hosting a Surface event on October 2nd in New York City where we could expect the company announcing a new hardware to the already existing lineup of Surface devices.
At the same event, Microsoft could announce a new Surface Laptop and Surface Pro in black color. Its been a while since Microsoft launched a Surface device in black color and the dream might come true on October 2nd.
According to a new report, the refreshed Surface Laptop and Surface Pro with improved Intel processor and black color will be unveiled next month. The new models will likely include a switch to USB-C.
The black color Surface device is not supposed to replace any existing device and it won't feature any other changes. As far as the hardware is concerned, the device will be powered by 8th generation Intel Core series processor.
The original Surface Pro featured the black color
The last black-colored Surface device was launched in 2013. But after 2013, Microsoft has launched the Surface devices in Grey, Cobalt Blue, Burgundy, and Graphite Gold color options.
We currently have very little idea about the Surface models which the company plans to launch this year but if reports are to be believed an upgraded version of Surface Pro could be introduced alongside the Surface Laptop.
At the same event, Microsoft may announce the Surface Go with LTE. For those unfamiliar, Surface Go is a tablet specifically aimed at the education market but the device that's currently up for order only features Wi-Fi connectivity.
However, earlier this year Microsoft confirmed that Surface Go with LTE SKU would launch at a later time this year. The Surface Go with LTE is expected to go on sale before the holiday season in key markets like the US, Canada, Australia, New Zealand, UK, Ireland, France and several other countries.
Microsoft is also expected to launch a headset, however, don't expect anything innovative at the Surface event.
This could be a good time for Microsoft to update the Surface devices with a better processor and new color as the holiday season is just around the corner.