The rumours recently claimed that Surface Studio could be another Microsoft's hardware that may get a facelift next month alongside with the Surface Laptop and Pro at October 2nd event.
Microsoft Surface Studio 2 yesterday appeared in Geekbench and the device also shows up in search results. The Geekbench listing reveals that the Surface Studio 2 will be powered by Intel Core i7-7820HQ processor, coupled up with up to 32 GB of RAM.
The Geekbench listing also reveals that the Surface Studio 2 SoC has 4 Cores and 8 Threads. The Surface Studio 2 has scored whopping 15915 in multi-core test and 4680 in single-core test.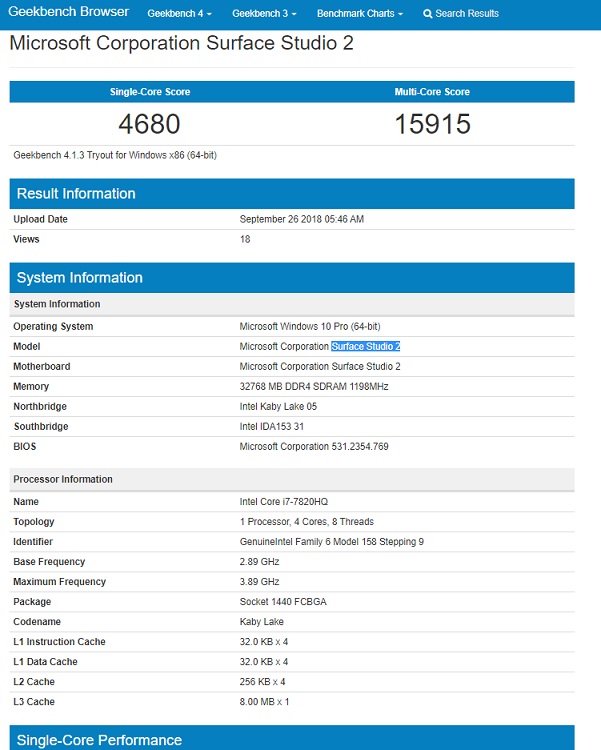 October 2nd event
Rumours revealed that Microsoft will unveil the black variant of Surface Laptop and Surface Pro (2017) but don't expect any too exciting device like a heavily redesigned Surface device or Andromeda to show up at this event.
Microsoft could drop a hint or two about the heavily redesigned Surface devices, but no new device is likely to see daylight at this event.