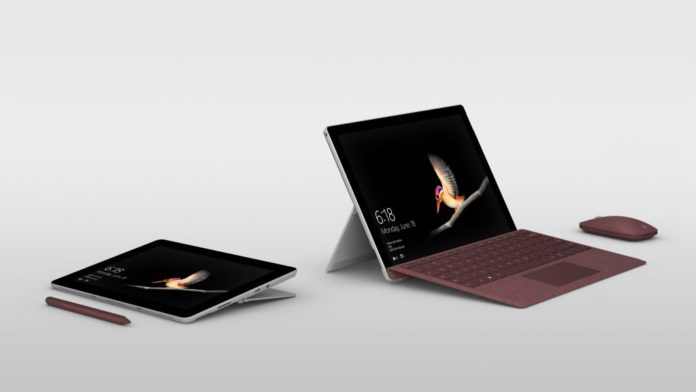 Earlier this month we reported that Microsoft has launched its new Surface Go device in two configurations. The device has been launched as the lightest and the most affordable device. The Surface Go device comes with Windows 10 in S mode pre-installed.
The Redmond Giant launched two variants of the device with 4GB and 8GB of RAM coupled up with 64GB and 128GB of storage respectively. Both the devices are now available for pre-order on Microsoft's website with the shipping expected to start on August 2nd, 2018.
The device has been launched keeping in mind the education sector since Windows 10 S doesn't allow any apps to be downloaded outside of Microsoft Store. Currently, if you are looking for a device with 4GB of RAM and 128GB of SSD storage then you could be disappointed if you are planning to check it from the official Microsoft Store.
For such users we have some good news, there is a third model of the Surface Go which is available for US customers. The third device with 4GB of RAM and 128GB of SSD Storage is available to pre-order from Costco.
The device is available for pre-order immediately and is expected to be shipped starting August 2nd 2018. As is not the case with Microsoft, Costco is selling the Surface Go as a bundle with black Signature Type Cover for $549 while the Surface Go devices from Microsoft does not come as a bundle and the company sells the devices without the Type Cover for $399 and $549 respectively.
But we would also like to inform our readers that there has not been any official announcement released from either Microsoft or Costco in regards to the special edition which would mean that there is a possibility that no third edition of Surface Go exists.
We will, however, update the article with additional information if we hear anything from either Microsoft or Costco.
You can pre-order the device from here.