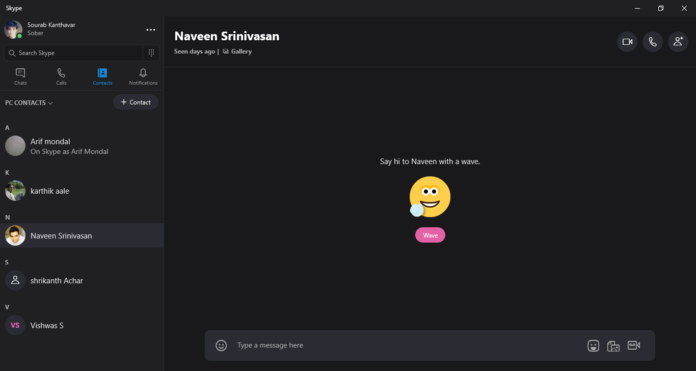 Microsoft recently launched a brand new Skype app, replacing the old app with a new UWP app built on React Native instead of XAML. Skype UWP was clearly lagging behind the modern Skype app that is available on all platforms but the new app is feature-rich and is only getting better with today's update.
Microsoft today announced a big update for Skype with read receipts feature that let you see who's seen your messages at a glance. "When someone reads your message, their avatar appears beneath it in Skype chats enabling you to see how far someone has read in the conversation without tapping on every message," Microsoft explains in a changelog published on its forum.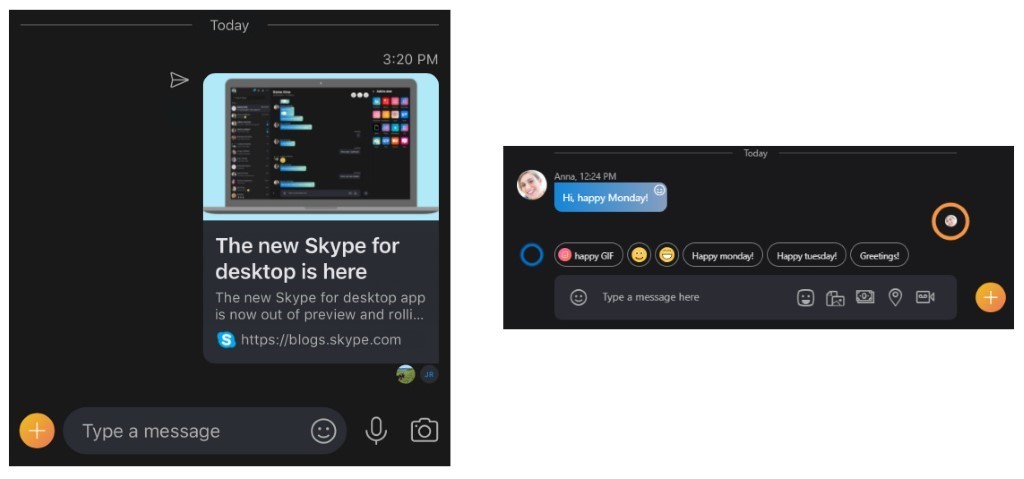 What's more important to note is that the feature is available in 1:1 conversations and group chats with 20 or fewer people. You can only download the new Skype app if you're a Skype Insider.
The Skype for Windows 10 comes with following changes:
Best in class calling experience – We've added several new calling features to make Skype's calling experience even better than before:

Flexible group call canvas – Customize your group call experience and decide who appears in the main call canvas. Simply drag and drop people between call canvas and the overflow ribbon to select who you want to focus on.
Take snapshots – Use snapshots to capture images of important moments within a call. Snapshots makes sure you never forget important memories like your grandkid's funny antics or crucial information like the content that's been screenshared during a meeting.
Easily start screensharing – We've made sharing your screen during calls even easier. Look for the ability to share your screen with the top level call controls.

New layout – Based on your feedback, we've made your contacts easier to access and view.
Customizable themes – Choose a color and theme for your Skype client through or application settings.
And much more – Improvements to our media gallery, notifications panel, and @mentions experience and more!