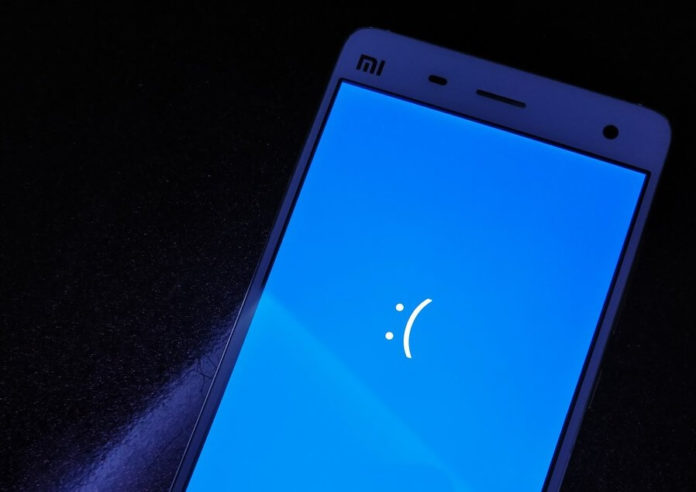 Microsoft is working on a modular version of Windows 10 operating called Windows Core OS. The operating system is supposed to arrive later this year with Microsoft's foldable mobile device. While Windows 10 Mobile is pretty much dead, this doesn't stop the developers from experimenting with Windows Phones.
Today, yet another hacker from Russia has managed to run Windows PE on Xiaomi Mi 4 smartphone powered by Windows 10 Mobile operating system. Windows Preinstallation Environment (Windows PE) basically allows vendors to install the OS when the system is in the offline state. The device, however, throws an error since Windows/Android smartphones weren't designed to boot Microsoft's Windows Preinstallation Environment.
Roman Linev posted a video on Twiter to prove that he has got Windows PE running on Xiaomi Mi 4. It appears that with more research, users could also install Windows RT on an Android phone. We've already seen Windows RT installed on Windows phones, but this experiment is by far much more interesting since the Xiaomi Mi 4 is an Android phone.
Don't mind the error message but that's a first time Windows PE is running on Xiaomi Mi 4 pic.twitter.com/ZBOtbkoS2h

— Roman Linev (@rlinev) January 18, 2018
Windows RT or Windows 10 ARM on a Windows Phone is apparently not useful as the operating systems weren't designed for small-form-factor devices (phone).
Since Windows RT on Windows Phone makes no sense, the developers are already exploring ways to bring back Project Astoria, which would enable Android app support on Windows phones. It's likely that the Windows Phone fans might stick around for a little longer if they are able to install Android apps on Windows 10 Mobile.