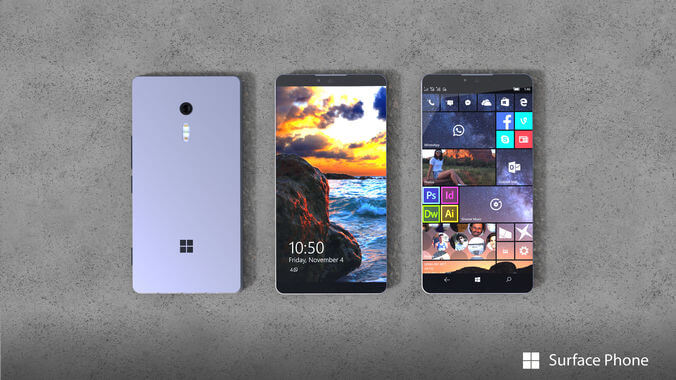 Alleged leaks earlier pointed towards a so-called Surface Phone device, the company's ultimate mobile device, now referred to as Andromeda. Microsoft's ultimate mobile device project (Surface Phone) has evolved over time, the Andromeda mobile device is rumoured to feature a foldable body. While Microsoft doesn't typically comment on the future project, hints of such projects are regularly discovered. Microsoft's Surface Andromeda is still being developed behind the closed door with some unique features.
Microsoft's executives have recently revealed that the future models of their mobile devices will be completely different from the devices that customers can purchase today. The reports have confirmed that the device won't be a simple smartphone or Surface Phone with Intel chipset, more gigs of RAM and better camera specs, it would be a unique mobile device that you can't imagine.
Alex Kipman, the inventor of Microsoft's HoloLens, in an interview explained that the traditional concept of the smartphone has no future. In an interview with Bloomberg, he explained that "the phone is already dead." But "people just haven't realized," he added. Microsoft's focus seems to be entirely on building a phone that's not a phone, that's something similar to what they have done with the Surface lineup. The man behind Surface lineup, Panos Panay is apparently in charge of bringing the Andromeda to the market.
Ryan Gavin, Microsoft general manager for Surface, explained in a recent interview with Business Insider, that the company's next phone "will not resemble what we know and think of as a phone today." Back in 2016, Nadella also hinted at the possibilities of a ultimate mobile device from Microsoft. "We don't want to be driven by just envy of what others have," he said. "The question is, what can we bring? That's where I look at any device form factor or any technology, even AI. We will continue to be in the phone market not as defined by today's market leaders, but by what it is that we can uniquely do in what is the most ultimate mobile device," Nadella explained.
Microsoft Surface Phone: Everything we know so far
Based on reliable rumours and speculations, here's what we know so far about Microsoft's foldable mobile device 'Surface Phone', codenamed Andromeda. But as far as confirmations go, nothing is certain for the time being.
Foldable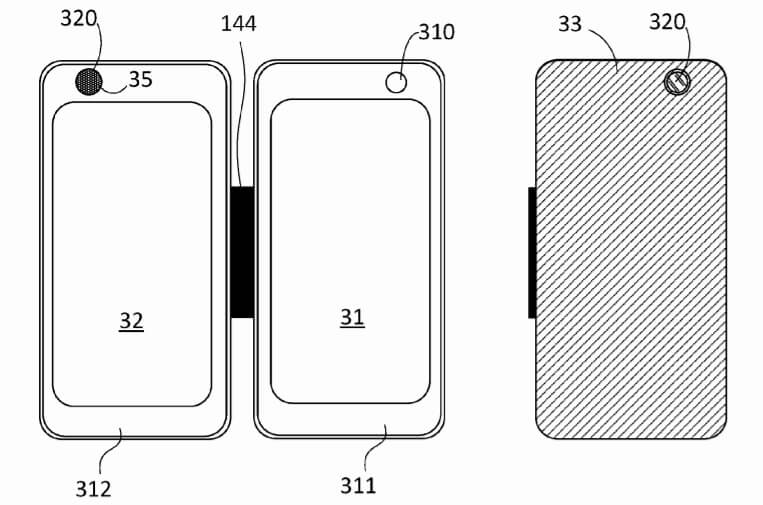 Microsoft has patented numerous designs for foldable mobile devices. This could bring it in line with the other Surface models currently on the market. Microsoft is developing Andromeda with the foldable body in the size of a smartphone when folded. In one of the patents, the company explained that foldable device will use a hinge like the Surface Book to offer three different configurations: 0 degrees closed, 180 degrees flat open, and 360 degrees fully open. Similar to a tablet, the single interface mode will be displayed in 180 degrees.
Interface
Earlier this year, a report claimed that Microsoft was internally testing a new version of Windows 10 called 'Windows Core OS' optimized for mobile-type devices that could bring new updates both in terms of software and hardware. Microsoft is however not giving up on the tiles-based interface, given that this is one of the most praised features of the Windows Phone operating system.
Windows Core OS would expand across the entire ecosystem in an effort to push the so-called Windows OneCore a step further with better support for UWP apps and other improvements in terms of interface. Windows Core OS is aimed to build a universal experience across phones, tablets and desktops, making the transition from one device to another as seamless as possible.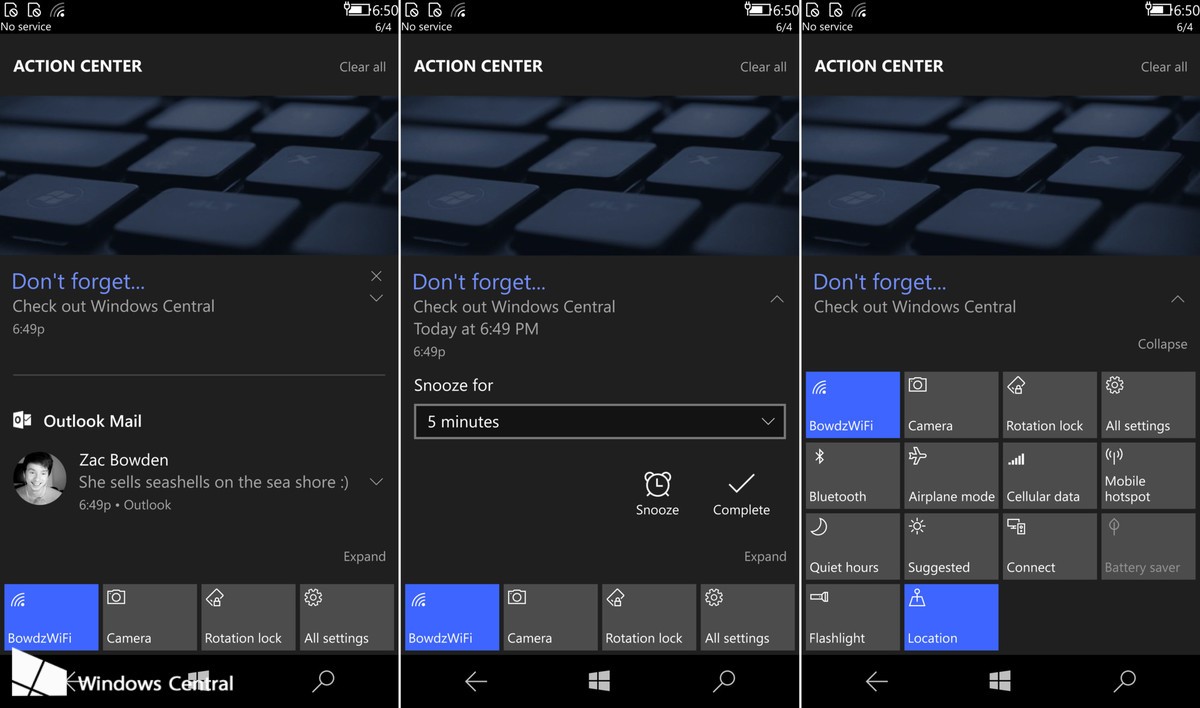 Windows Core OS will bring a series of features that will revamp the interface of Windows 10 operating system. Instead of having multiple versions of Windows 10 based on the type of devices, for example, mobile, Microsoft is working on a new operating system that would be modular and it can be installed on any type of hardware. In other words, Microsoft wants to make Windows 10 truly universal and more adaptable to the environment.
Projector support?
Information from Microsoft China allegedly leaked one of the interesting features of the Andromeda mobile device. The leaked page of Microsoft Chinese page revealed that the company's next mobile device could boast projector capabilities, this could allow users to project images on a wall and the feature also supports mouse and keyboard input.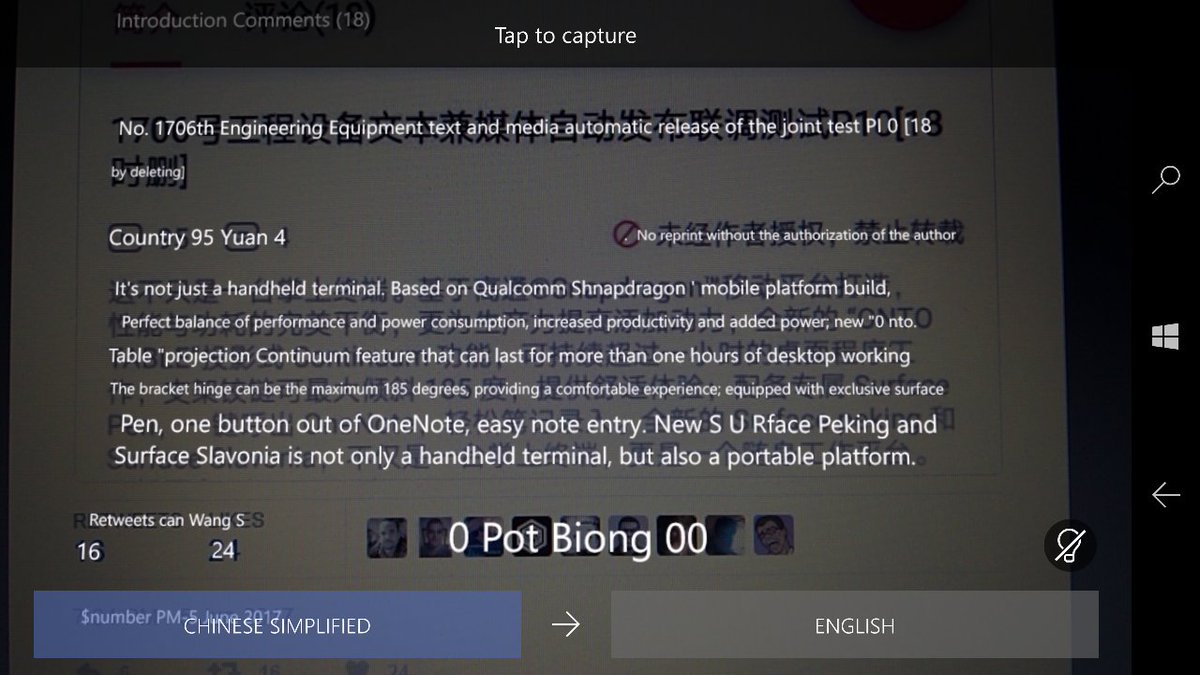 This leaked information revealed that the device should be capable of operating for more than an hour in projector mode. This leaked documentation also revealed two different codenames for the device, Peking and Slavoni. Unlike the other points, this one should be taken with a healthy pinch of salt.
Holograms support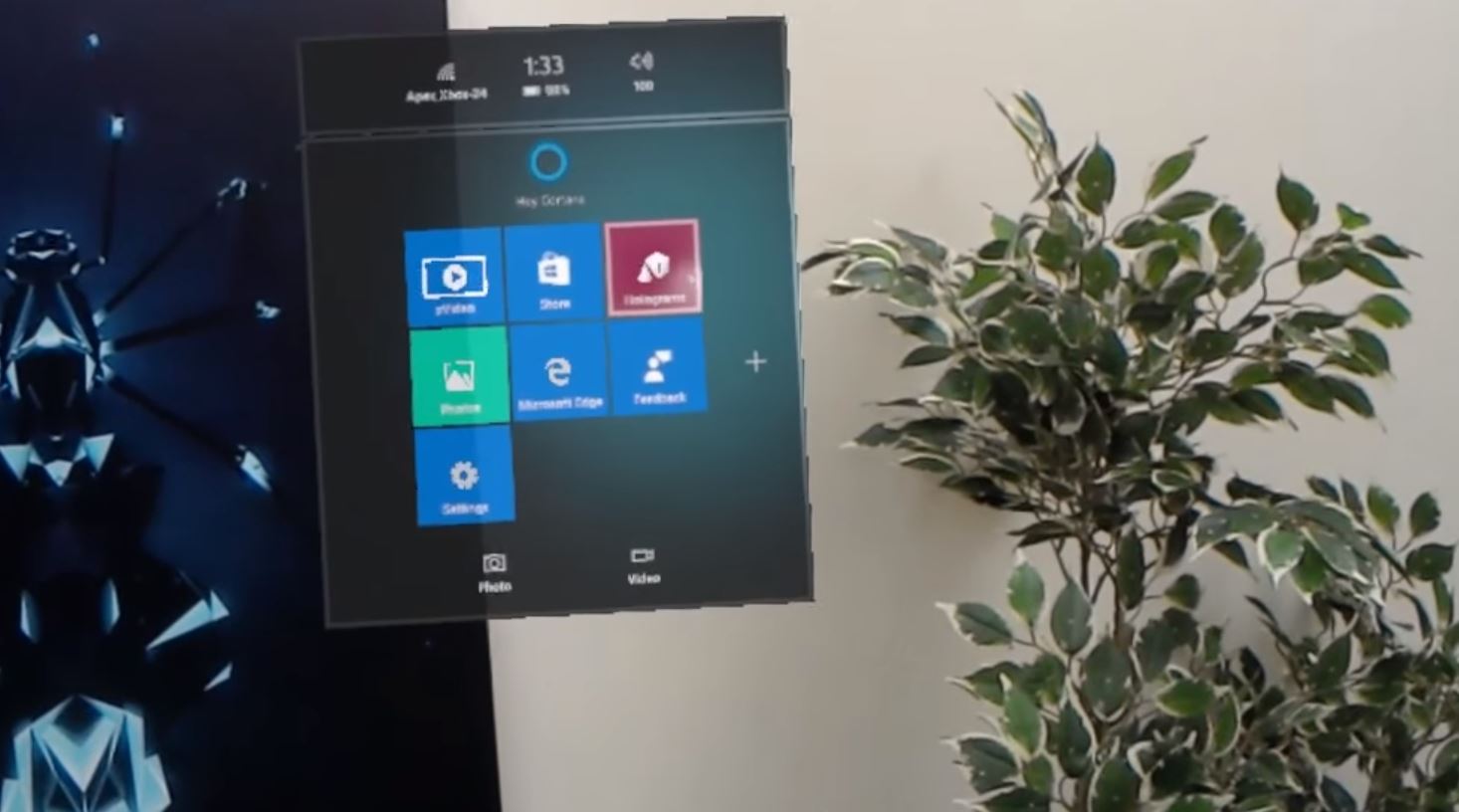 The most interesting rumoured feature of the Andromeda device is support for Holograms, the device is set to feature holographic display. HoloLens creator Alex Kipman is working on the display of the foldable mobile device so that the new device will be able to show holograms.
Digital Inking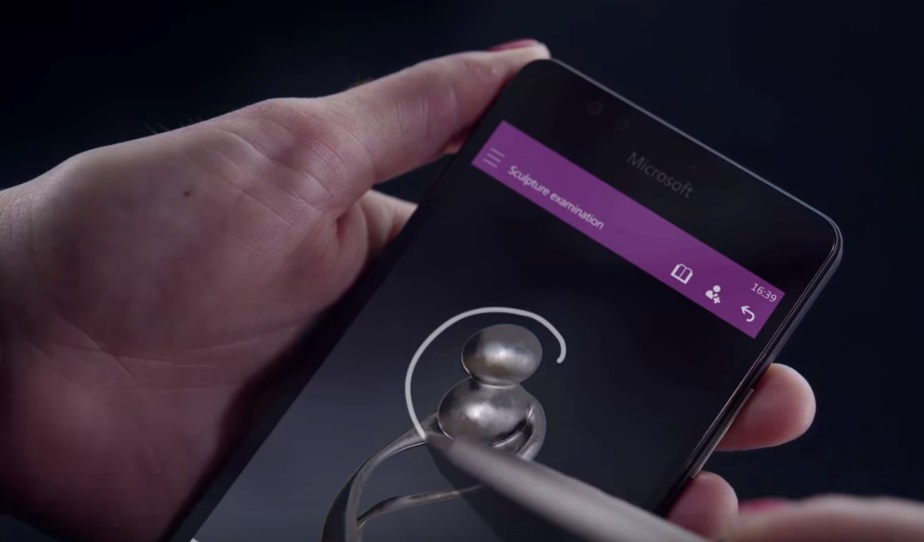 The device is similar to Courier, which was a digital journal that used two displays and it also resembled the look of a notebook. Microsoft will focus on note-taking capabilities, the device will come with an advanced version of OneNote, where Windows Ink will play a major role with help of a Surface Pen.
Windows 10 on ARM
Microsoft recently unveiled the Always Connected PCs-powered by Qualcomm's Snapdragon chipset, offering unbelievable battery life. Since Microsoft has invested both time and resources in Windows 10 on ARM project, there's a change that the Andromeda mobile device will use the latest Snapdragon processor available at the time of launch.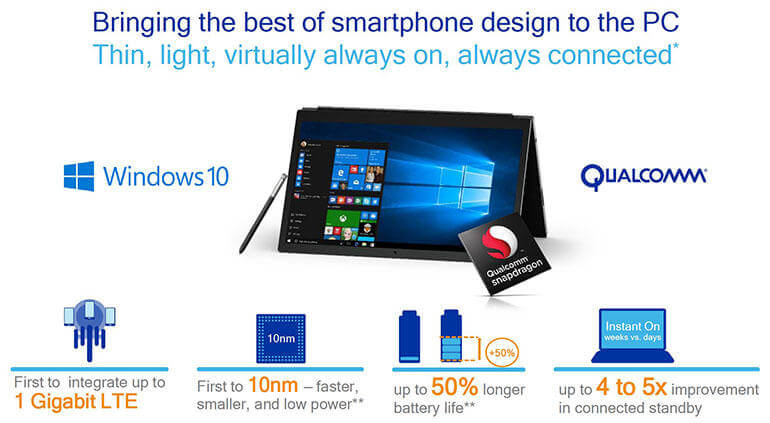 The Windows 10 on ARM project will bring the full version of the operating system to devices powered by ARM chips. Microsoft recently posted a job-listing-now-deleted that hinted at a Surface device powered by Snapdragon 845. The job post mentioned that the company is looking for someone with smartphones expertise, it's more likely the company wants the engineer to work on a Courier-like digital notebook device 'Andromeda'. Any device with Qualcomm's Snapdragon processor and Windows 10 ARM project will offer almost one-day full battery, but the company still needs more time to optimize the operating system on ARM-powered devices.