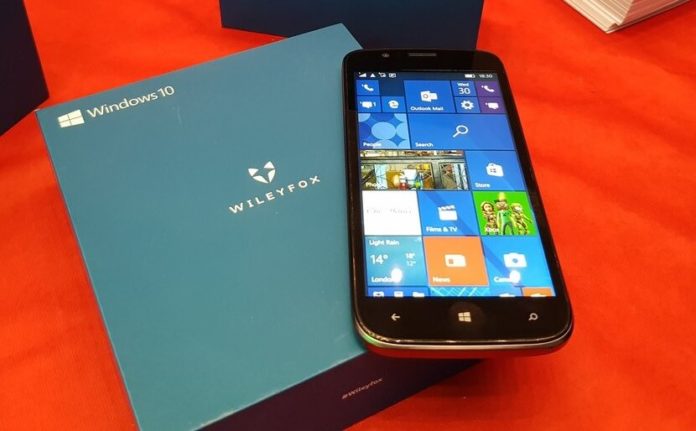 Wileyfox presented its new Windows 10 smartphone earlier this year and the company started taking pre-orders last month. The new Windows 10 Mobile handset from Wileyfox is on its way to the market despite Microsoft has announced that Windows Phone platform is dead.
The company has now delayed the launch of Wileyfox Pro, now launching on December 18 instead of December 4. Wileyfox hasn't explained why the company has decided to delay the release of its new Windows Phone.
Wileyfox's new Windows Phone is a low-end mobile device with average specs. Wileyfox claims that its phone is designed for business customers, and the Windows 10 Mobile's enterprise-focused features are specifically-optimized for productivity.
"Wileyfox Pro with Windows 10 is the key to running your business or enterprise productively, secure, and efficient. The Wileyfox Pro's well spec smartphone is designed for modern IT on the go. Your business companion at work tackling all the tasks. Automotive, Education, Government, Healthcare, Logistics, Retail, Telecommunications, Transportation," Amazon's pre-order page reads.
What's interesting is that Microsoft has helped Wileyfox make the new Windows Phone device. The Wileyfox Pro Windows 10 phone is powered by Qualcomm Snapdragon 210 processor paired with 2GB RAM and 16GB storage. The other features include 8-megapixel primary camera and a removable battery.
The company has confirmed that the new Windows Phone will be supported until mid-2020 with security updates, apparently, because Windows 10 Mobile operating system is also supported until 2020. No new features are planned for the mobile platform but it will continue to receive security fixes. If you are still interested in Windows Phone platform, you can pre-order the phone from the below AmazonSmile link.