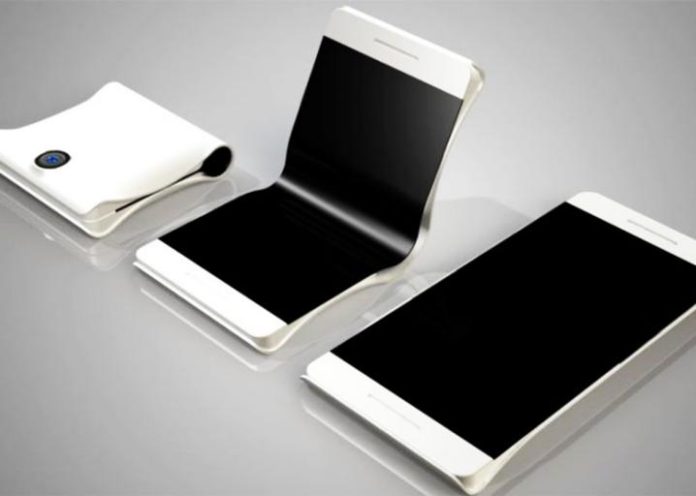 Samsung recently confirmed that the company is also working on a foldable mobile device and aims to release it next year. Samsung has now patented the foldable design for a mobile-like device, however, the design appears to be slightly different than the rumoured Galaxy X.
The patent reveals that Samsung's foldable mobile device might feature a hinge similar to what Microsoft is using on the Surface Book. The hinge will however not offer a seamless experience but it will still look better than the ZTE Axon M. The patent filed in Korea shows a mobile device with a hinge mechanism which enables the ability to fold the phone.
The screen on the device will be foldable and it appears that there won't be any major marks on the display as a long screen will be on the front of the device hiding the hinge inside the screen. The previous rumours have also confirmed that it will be a book-like device.
Not only Samsung but Huawei, Apple and Microsoft is also working on a foldable mobile device. A report from reliable sources recently revealed that Microsoft's first foldable mobile will be powered by Windows Core OS.
Microsoft's Andromeda foldable mobile device is likely to debut next year and even the other tech giants are also planning to release their foldable devices in 2018. The idea of a foldable smartphone sounds really nice but it couldn't be implemented easily. Do you think the foldable phones will succeed? Let us know your thoughts in the comments below.