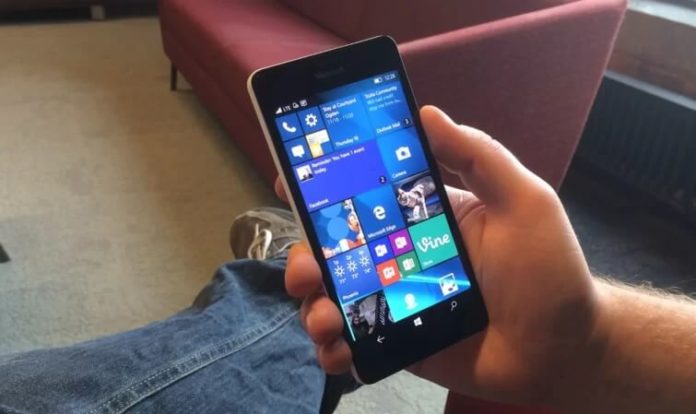 The much-rumoured Surface Phone is reportedly arriving next year with a new version of Windows 10 called 'Windows Core OS'. Microsoft has been struggling a lot to raise Windows Phone into the mobile marker but due to unavailability of great apps that take advantage of the Windows OS, Windows Phone failed. Now Microsoft is planning to launch the Surface Phone or a mobile device in 2018, for the success of the ultimate mobile device, the company needs to ready the new operating system.
According to the reliable reports, Windows Core OS is going to power Microsoft's ultimate mobile device and a new evidence of the operating system has been found in Windows 10 Build 17025.
Windows Core OS is not dependent on the architectures, meaning that it runs smoothly on all form-factor devices including Mobile, PC and even foldable tablet. The Composable Shell (CShell) runs on the top of Windows Core OS, it allows Windows 10 to adapt to any screen-sized device. Andromeda is actually the codename of CShell Composer for mobile and the new build has confirmed the existence of Andromeda.
As spotted by Microsoft watcher WalkingCat, Andromeda.exe exists in Windows 10 Build 17025. Furthermore, it also supports calling, meaning that a new device with the new operating system will be able to make calls. Surface Phone or  Surface Note will feature the voice calling feature, it could be the perfect replacement for the smartphones.
According to the latest rumours, Microsoft is building a new foldable device 'Surface Note' or 'Surface Journal'. Microsoft has patented a lot of designs similar to Microsoft Courier, most of them have confirmed that the Redmond giant is indeed testing a foldable mobile device.
The foldable device will be powered by Qualcomm Snapdragon processor and it makes sense as it could offer multi-day battery life and it will also support built-in LTE cellular connectivity. Let's hold on till the release and see what Microsoft is planning for the Surface lineup.