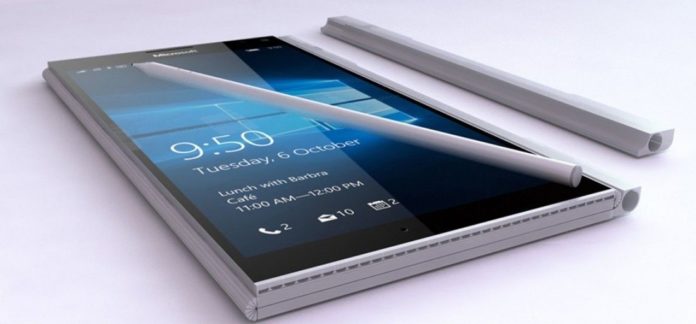 Microsoft's foldable Andromeda device is not the long-rumoured Surface Phone, according to a new report. The rumoured Surface Phone may or may not ever see the light of day, as the rumours about the mythical mobile device have been swirling around the internet since late 2014. A report from reliable sources confirmed that the Redmond giant is indeed testing a new Surface mobile-type device that could deliver a foldable design but it will not be the Surface Phone.
Earlier this year, Microsoft CEO Satya Nadella reiterated the company's strategy for mobile-type devices confirming that the company will innovate new categories. "We make phones today, we have OEMs like HP making phones and others and we picked a very specific area to focus on which is management, security, and this one particular feature that we have called Continuum, which is a phone that can even be a desktop," Nadella said.
Andromeda is the codename of a mobile-type device or Pocket-PC which is foldable and is supposed to create a new category of mobile devices. As Microsoft plans to get back into the smartphone game one day, the company needs to launch an innovative device and now it appears that Andromeda will be the ultimate mobile device.
Codenamed Andromeda, it is a new device with the foldable body that will re-introduce Microsoft's efforts into the mobile space. A new rumour now claims that Microsoft is working to optimize the Windows 10 platform with support for UWP apps that will work on a dual-screen or foldable device. Furthermore, the device will also support Surface Pen.
Interestingly, Microsoft HoloLens maker Alex Kipman is also working with the team to design the display for the ultimate mobile device. It could be possible that the display will have holographic support or some other interesting features.
Microsoft Andromeda sounds like a foldable Pocket-PC, apparently, it won't be a simple mobile device or the Surface Phone. There's no telling whether or not Andromeda device will ever be released.