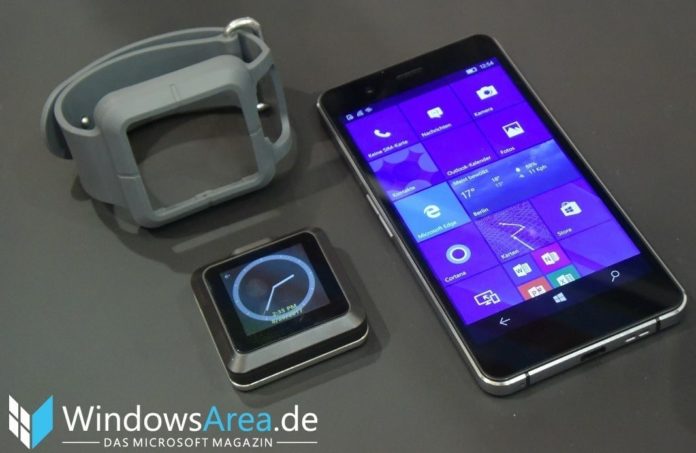 At IFA 2017, a small German Windows Phone manufacturer showcased its new Windows 10 smartphone 'WinPhone 5.0'. It was a surprising announcement by the company considering the current situation of Windows Phone platform.
There had been reports claiming that Trekstor WinPhone 5.0 will cost under $300 and it will be available by end of this year. However, Trekstor later revealed that the WinPhone 5.0 is a concept and it will rest in prototype state, confirming that the Windows Phone is not coming to the market.
Now a new report claims that Trekstor could launch the smartphone if the demand is strong. If a enterprise order the WinPhone 5.0 in a large quantity, Trekstor is ready to bring the Windows Phone to the market. On the other hand, Wileyfox is also working with enterprises, Vodafone Group is already testing its Windows Phone.
Trekstor WinPhone 5.0 is a good-looking device with Continuum. It has mid-range specs and overall the WinPhone 5.0 is a good phone. It has a glass front and back with an aluminum frame, and speakers on the bottom. The WinPhone 5.0 features a five-inch HD display and runs on Qualcomm's Snapdragon 617 chipset. It also comes with 3GB RAM and 16GB built-in storage. Do you think Trekstor should launch the WinPhone 5.0?