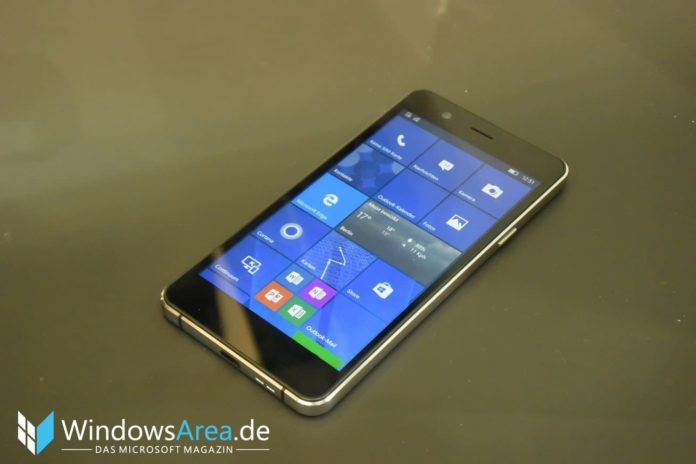 Trekstor has today announced a new Windows Phone at the IFA 2017 in Berlin. Trekstor WinPhone 5.0 is a good-looking high-end smartphone with Windows 10 Mobile. Not only Trekstor, Wileyfox has also unveiled a Windows 10 smartphone. It looks like Microsoft managed to convince these two OEMs to launch a Windows Phone in 2017.
Trekstor WinPhone 5.0 has aluminium sides and glass on the back, the phone looks really good, but the spec is not up to the mark, features are like mid-range phones. The speaker is located on the bottom of the phone, no matter how the device lays it isn't blocked. The company have put the USB port at the bottom-center.
The smartphone looks identical to Samsung Galaxy A5. However, the back glass is ridiculously prone to scratching. Nonetheless, it is a good-looking Windows Phone from a small OEM. On the front, you will find the HD IPS display while it offers good viewing angles.
It comes with 5-inch HD-IPS display, the resolution is not known yet. Trekstor WinPhone 5.0 is powered by Qualcomm Snapdragon 617 processor and runs Windows 10 Mobile. It comes with 3GB of RAM and 16GB. The Trekstor WinPhone 5.0 is coming later this year and it will be priced under $350.