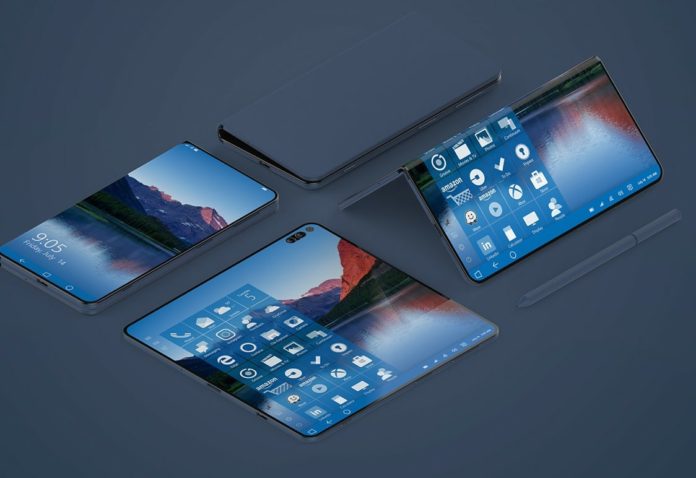 Microsoft is working on the Surface Phone for a while now, the buzz of the mythical mobile device release is already around the corners. Microsoft has killed the Lumia brand in favour of a mobile device under the Surface brand. It could be called Surface Phone/Mobile or something completely different.
With the Surface Phone, Microsoft is trying to create a new category. The rumours have suggested that the Surface Phone will have a foldable display, apparently the Surface Phone was supposed to be the first device with foldable display.
It appears that ZTE is now planning to launch Axon Multy, a device with foldable display. When unfolded, the device will become a tablet with 6.8-inch display. The device will run Qualcomm Snapdragon 820 processor and it will feature 4GB of RAM, 32GB of storage. The other known feature is the 20-megapixel camera on rear and front.
As you might have guessed already, the Axon Multy will be powered by Google's Android. The device is already heading to AT&T and it will be launched before Surface Phone. Looks Microsoft once again proved that they are very slow when it comes to hardware innovation.
Microsoft had been testing a device with foldable display for a while now but they have reportely delayed the ultimate mobile device launch until 2019. On the other hand, Lenovo has already demoed the foldable device prototype and ZTE is now all set to launch the foldable tablet. Do you think Microsoft is once again late to the game?