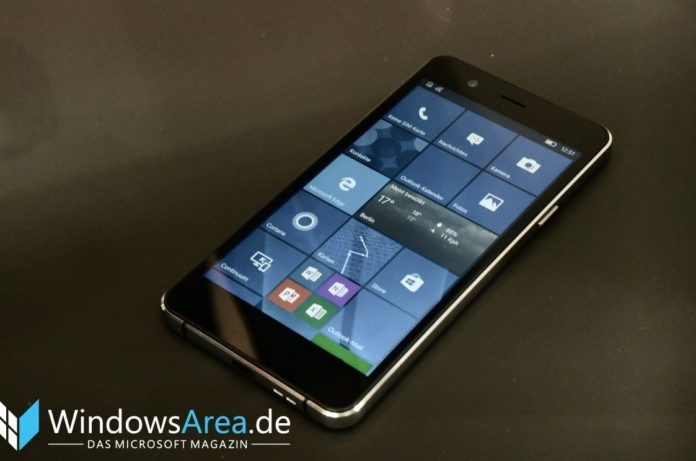 It's been two years since Microsoft left the phone hardware business as the company is internally testing the Surface Phone with a new version of Windows 10, codenamed Andromeda. While on the other hand, Microsoft is trying to keep its mobile platform alive by supporting the small Windows Phone manufacturers.
At IFA 2017, a small German Windows Phone manufactuer took everyone by surprise when they announced the WinPhone 5.0 with the premium look and mid-range specs.
Running Windows 10, Trekstor WinPhone 5.0 comes with a five-inch HD screen and a Qualcomm Snapdragon 617 processor. It also features 3GB of RAM and 16GB of storage. Furthermore, the smartphone also supports Continuum. The company says the new smartphone is focused on enterprise users.
The Trekstor WinPhone 5.0 is a good-looking device and resembles the look of WhartonBrooks' Cerulean Moment. It has a glass on the back and aluminium sides. Despite WinPhone 5.0 is a good phone, Trekstor has no plans to sell it.
Trekstor's Windows Phone is not coming to the market and the previous report was just a misunderstanding. On the other hand, Wileyfox is still going to sell its new affordable Windows Phone. Do you think it is still worth buying a Windows Phone?