Samsung revealed their flagship devices, the Galaxy S8 and S8+ yesterday, and the tech world is abuzz with it. With two beautifully designed phones with excellent displays and hardware, Samsung has made a mark on the Smartphone market. If that was not all, the new phones also come with a host of exciting and innovative features.
While the news may please Windows 10 Mobile users, Samsung has incorporated many of Microsoft's flagship features on their phones and made them better. You get an Iris scanner that is faster than the ones on the Lumias, Bixby, a digital assistant which works better than Cortana, and finally DeX.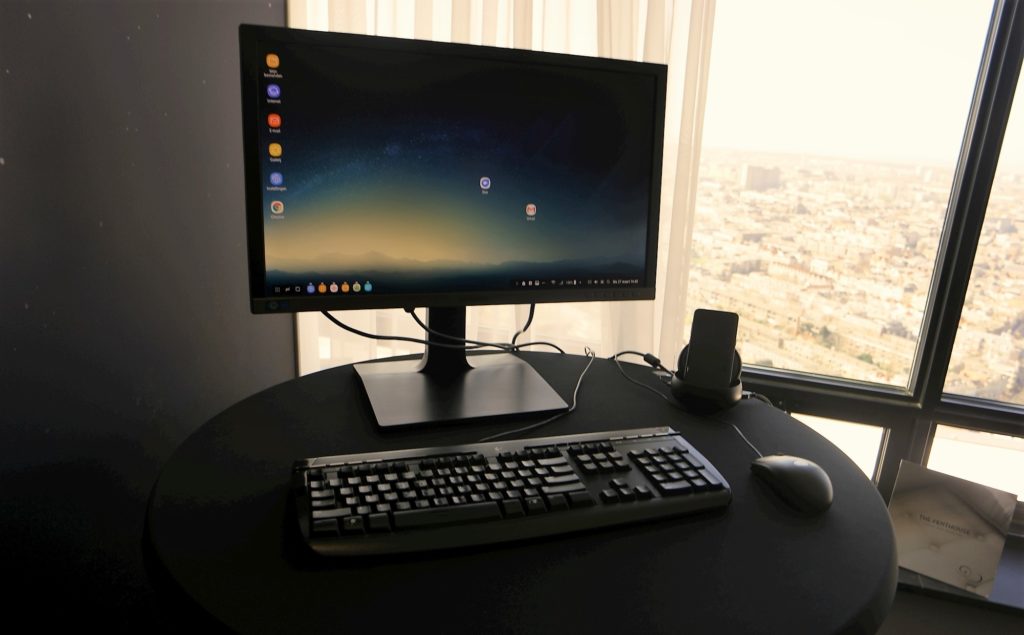 DeX is Samsung's take on Microsoft's continuum. A blatant but improved copy of continuum, with Dex you can turn your Galaxy S8 into a PC. Plug the phone to the dock, hook it up with a Monitor, keyboard and mouse, and you have a PC running Android. That all is fine, but Samsung has taken a step ahead. Not only you can open all the Android apps on the DeX mode, but also do side-by-side multitasking.
What Microsoft envisioned, Samsung materialized.
Opening multiple apps on the same screen, pining icons to the desktop and having a vast array of apps to choose from, DeX is a clear winner against the current version of Continuum. Microsoft had announced new features for Continuum on September, but that as all. The features never made way to the public and all that we got were vague promises.
In what appears as a tight slap for all the users of Windows Phone, Samsung proudly announced that Microsoft has optimized its entire suite of Office apps for DeX. Adobe has also partnered with Samsung to optimize its Lightroom suite of apps and you even get the VMWare and Citrix remote desktop solutions to run Win32 apps. Microsoft has done nothing, except bringing its own Office apps to Continuum. Not a single major software vendor has shown interest in porting its apps to the Windows Store.
With no clear goals and marketing initiatives, Continuum is doomed to fail. With Samsung's huge market share, DeX will deliver a death blow to Continuum unless Microsoft does or announces something soon. The mythical Surface Phone is far away from launch and without a new device or innovation this year, Microsoft may just as well give up on its dreams(?) of making a mark in the smartphone market.