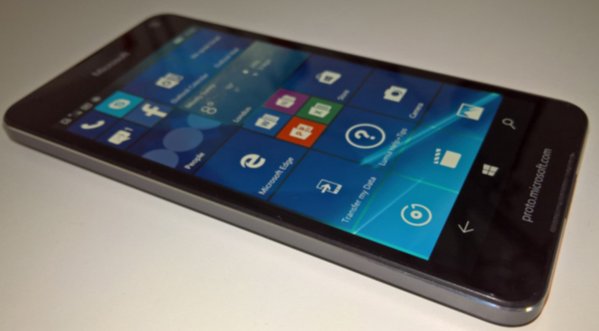 There is been lots of talk going on the internet about the leaked specifications and renders of a mid-range Microsoft phone called "Lumia 650", which is internally codenamed "Lumia Saaan.
If the time "6:50" showcased on the leaked renders is taken into consideration, it's likely that this unreleased Windows Phone will be called Lumia 650.
Microsoft is known for casually hiding the obvious product names in the marketing render. For example, Microsoft published renders of the Lumia 530 with the device's time set to 5:30.
Likewise, Microsoft has also used the same marketing strategy for other Windows Phones, including the Lumia 950, 950 XL, and even Lumia 520.
Of course, up until yesterday, the Microsoft Lumia Saana's existence wasn't confirmed, but now we have enough reasons to believe that this phone is definitely in pipeline.
According to mobile news reporter Evan Blass, Microsoft's Chris Capossela has confirmed that they're working on Lumia 650, but Microsoft doesn't have a release date to share with consumers.
Previously, Microsoft said that they will be shipping six phones a year and two would be flagships, which are already available as Lumia 950 and 950 XL. Microsoft has already shipped Lumia 550, a low-end mobile device running Windows 10 Mobile.
It appears that the Lumia 650 would be the last mid-range phone from the company and it'll be aimed at business customers.
Here's what we're expecting to see on the Lumia 650:
It will likely feature a 5-inch display with standard 720p resolution and Gorilla Glass protection.
1GB of RAM and 8GB internal storage. Fortunately, you'll be able to expand the storage with microSD card.
Qualcomm's Snapdragon 410 processor, which is designed with both 32-bit and 64-bit CPU support.
One 8-megapixel camera on the back and a 5-megapixel camera on the front.
2000 mAH of non-expandable battery.
Windows 10 Mobile with up to three years of support.
What do you think about the rumours surrounding around the Lumia phones? Let us know in the comments below.