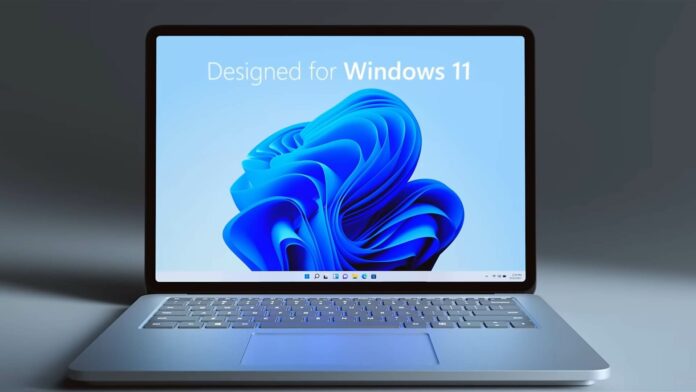 KB5031455 is not installing on some systems running Windows 11 version 22H2. In some cases, Windows 11 KB5031455 is also causing issues with games and the performance of apps like File Explorer, a problem which could be linked to the Windows 11 Moment 4 update.
KEY POINTS
Microsoft shipped KB5031455 on October 26, an optional update for Windows 11 22H2 or newer, which includes Windows 11 Moment 4 features like Windows Copilot, ungrouping for the taskbar, and more.
The update is causing installation problems for many users, with reports of failures at various stages and error messages including 0x800f081f, 0x8007007e, 0x8000ffff, 0x800f0984, and 0x80073701.
Some users have also experienced gaming issues after the update, with certain games crashing or refusing to start.
Microsoft started rolling out KB5031455 to the general public as an optional update for Windows 11 22H2 or newer. It's the first update to ship with Windows 11 Moment 4 features enabled by default, including Windows Copilot in supported regions, preview support for items in the Start menu, ungrouping for the taskbar and more.
Furthermore, it fixes several bugs with Windows 11, including potential performance issues causing memory leaks. But ironically, the October 2023 optional update is turning out to be a disaster for users attempting to install the update and even those who have already installed it.
According to reports in our comments section, this Windows 11 update won't install for many users. Sometimes, the installation would "run and fail, then reboot and run and fail again".
One user describes the update installation process as "crazy" as it "takes a long time to recover after rebooting several times".
"I am having trouble installing this update. I have tried numerous times, and I get to 97%, and then I receive a message stating that it didn't go well, and it reverses the update. I don't know if it's because I don't have enough memory to update it or if I need to restore my laptop to factory operating and restart as new set up. This is an Alienware laptop, and I really don't want to screw this one up," one of our readers told Windows Latest.
Another Windows Latest reader flagged gaming issues after installing the optional cumulative update, stating in our comments: "The October insider preview build broke a few of my games. Some games I got from Epic, like Fortnite and Horizon Zero Dawn, crashed and refused to start."
It is worth noting that these game crashes are not related to the Xbox Game Pass bug that recently affected the Windows 11 October 2023 Update.
There are similar reports on Microsoft's Feedback Hub, with one affected user noting, "2023-10 Cumulative Update Preview for Windows 11 Version 22H2 for x64-based Systems (KB5031455) fails to install with error 0x800f0984."
According to reports seen by Windows Latest, Windows 11's latest update fails to install due to weird and very unhelpful error messages:
0x800f081f
0x8007007e
0x8000ffff
0x800f0984
0x80073701
Windows Update installation issues need Microsoft's attention
In our tests, we observed that KB5031455 update downloads but then stops during the installation attempts.
Windows update installation issues are regularly reported whenever a fresh mandatory or optional update is released. In some cases, it is possible to install the update via the Microsoft Update Catalog rather than using the traditional Windows Update approach, but this approach won't work for everyone.
We don't know how widespread these issues are, but we see reports everywhere, and we've also observed similar issues on one of our test machines.
If you run into performance or gaming issues, uninstall Windows 11 updates by heading to Settings > Windows Update > Update History > Uninstall updates, and then select the KB ID.