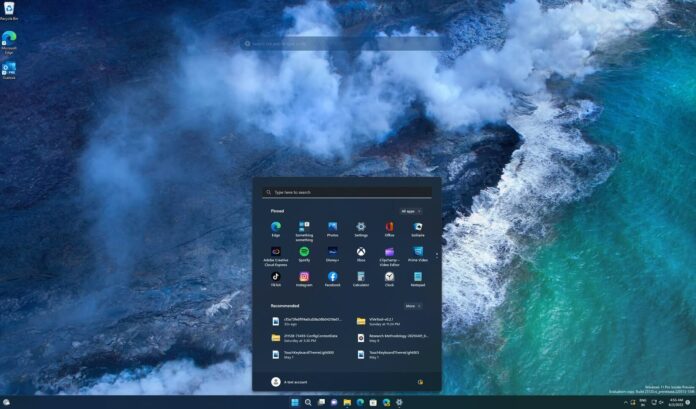 Windows 11 KB5031455 is an October 2023 optional update for PCs running 22H2, and it comes with all 'Moment 4' features enabled by default, such as Copilot and taskbar ungrouping. Microsoft has also published direct download links for Windows 11 KB5031455 offline installers.
Windows 11 KB5031455 is rolling out in the production channel and won't automatically download or install. That's because the patch is designated as "optional", but you can click the "Download and install" to install it today.
KB5031455 is the first update to ship with Windows 11 Moment 4 update features enabled by default, so if you skipped Moment 4 on September 26, you'll automatically get it in today's update. If you already have the Moment 4 update installed, this might make the patch boring, but Microsoft has confirmed other improvements in this release.
You can always skip optional updates and wait until the next Patch Tuesday, i.e. "November 2023 Patch Tuesday", which will include these changes.
If you check for updates today, you will get the following patch
2023-10 Cumulative Update Preview for Windows 11 Version 22H2 for x64-based Systems (KB5031455)
This will advance the OS build to Windows 11 Build 22621.2506.
Download Links for Windows 11 KB5031455
Windows 11 KB5031455 Direct Download Links: 64-bit.
The above link opens the Microsoft Update Catalog, where all cumulative updates are published for offline download.
Identify the supported version and variant of Windows 11, and click the 'Download' button to open a pop-up window which contains a link to the .msu installer.
Windows 11 KB5031455 Moment 4 changelog
Here's a quick list of new features in the October 26 2023 update for Windows 11:
Copilot in preview: Bing-powered AI now works for more installations. You can click the Copilot button on the taskbar to open the AI on the right side of the display with other apps.

Windows Copilot interacts with settings, screenshots, clipboard and more

You can create images using DALL-E, remove background from pictures via Paint, take screenshots, open apps, analyze available documents and more.

You can now preview thumbnails in the Start menu | Image Courtesy: WindowsLatest.com

Start menu: You can hover over files in the recommended section of the Start menu to see a quick preview view thumbnail. thumbnails will not be available for all files, but it will work with most common files, such as pictures and texts.
Taskbar, system tray, and notifications: You FINALLY ungroup apps on the taskbar and show full labels for their name. This is similar to how ungrouping and labelling work in Windows 10 and older.
File Explorer: A new File Explorer with a revamped home page and modernized address bar that no longer supports drag and drop.
In addition to all Moment 4 features, Windows 11 KB5031455 has its improvements, including improved digital handwriting and inking experience.
Handwriting and Inking improvements
Microsoft is introducing a new Ink experience that works within Windows Copilot's text box. This includes improved accuracy and gestures for removing or selecting texts and joining and splitting lines.
Unfortunately, these improvements only work with English (U.S.), but Microsoft has promised it plans to add support for more languages in the coming months.
System Component is now available
KB5031455 update adds the "System components" page to Windows 11's Settings. As expected, this feature is no longer exclusive to Windows 11 23H2.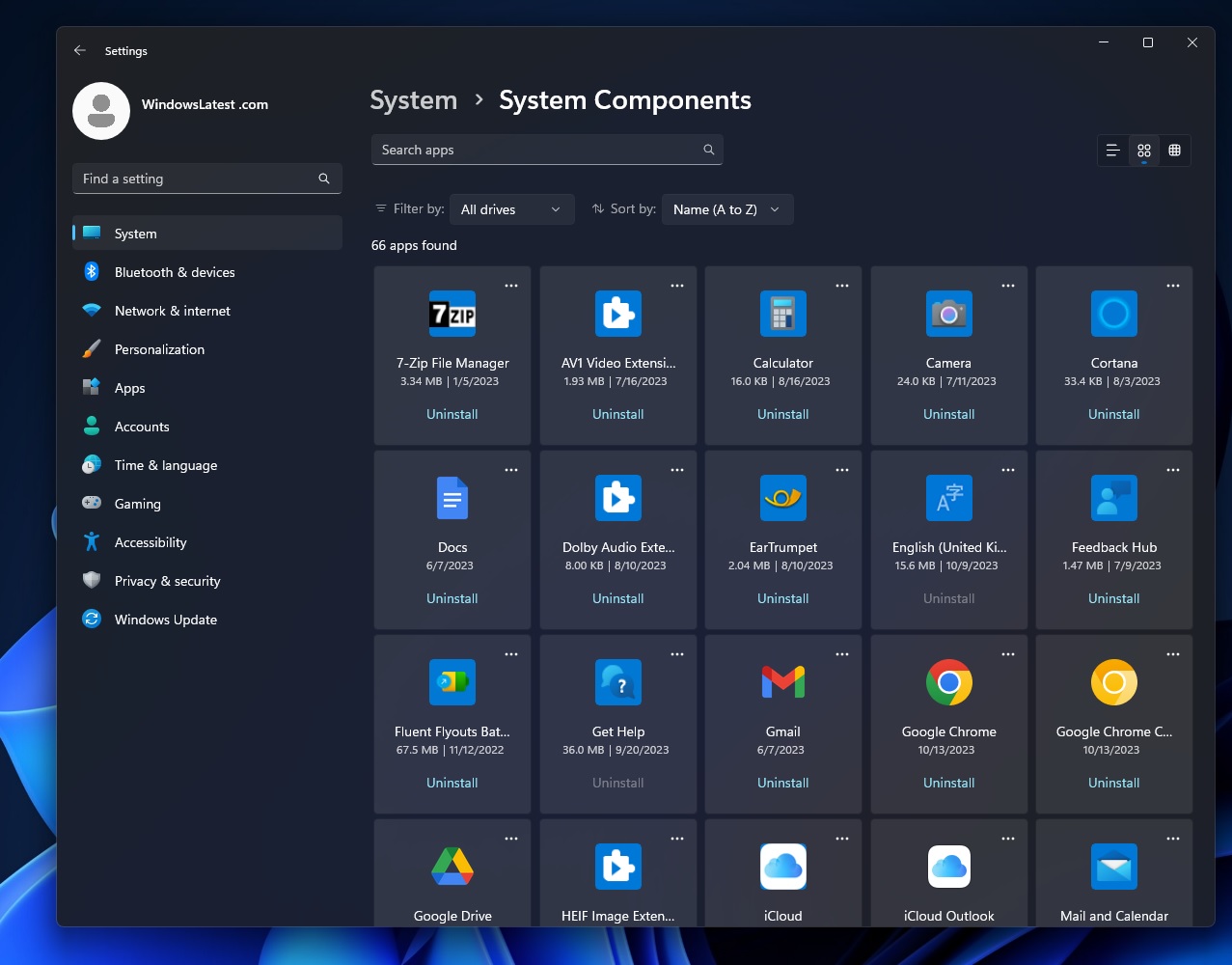 All the system components which were formerly located under Settings > Apps > Installed Apps have been moved to a dedicated page called "System Components" under Settings > System.
Search box gets a highlight gleam
A new highlight gleam (some animated icon on the search box) now opens Bing.com's showcase page.
Windows 11 Build 22621.2506 improvements and fixes
Microsoft has fixed many performance-related issues, including a bug that could have resulted in memory leaks.
Microsoft is fixing issues =impacting applications and tools, including fontdrvhost.exe, ctfmon.exe, TextInputHost.exe, Microsoft Store, Outlook, robocopy, and more.
Cellular settings have been corrected to accurately reflect the name of the mobile operator.
The Windows Firewall Profile has been fixed to correctly identify domain authenticated networks.
Improvements in the performance of the search box experience have been made.
Addressed an issue with Windows Firewall Profile where public domains were incorrectly detected on domain authenticated networks.
Resolved problems concerning Universal Print, Windows Mixed Reality, Windows Firewall, and more.
Provided updates to Country and Operator Settings Asset (COSA) profiles for select mobile operators.
Fixed an issue related to Push-button reset, which earlier restricted Windows Hello facial recognition setup on devices with Windows Enhanced Sign-in Security (ESS) activated.
Addressed problems affecting PowerShell versions beyond 7.3.1, robocopy's /efsraw switch, and the SHAppBarMessage() API.
As you can see in above screenshots and changelog, Windows 11 KB5031455 update brings many improvements, setting the stage for a more seamless and user-friendly experience.