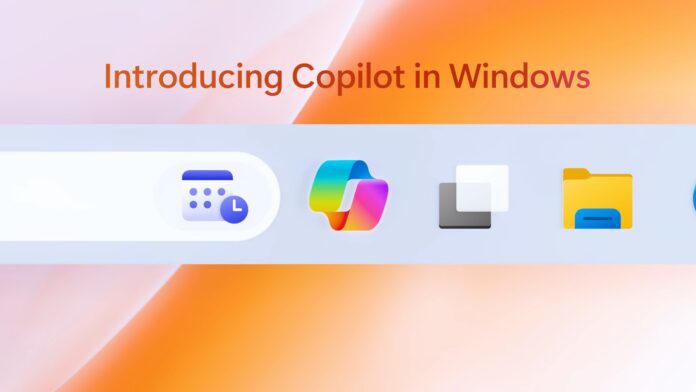 KEY POINTS
Microsoft's ChatGPT-powered AI, Copilot, is getting an adjustable window interface on Windows 11, allowing users to customize its size to their liking.
Copilot can be accessed from the taskbar and opens as a sidebar. The new feature aims to give users more control, especially when working with long documents or when more space is needed for AI responses.
While the adjustable interface is a welcome addition, Copilot remains limited in its functionality, available in select regions, and may display ads generated via Bing.
After confirming Windows Copilot isn't available for everyone, a new leak has revealed the ChatGPT-powered AI is getting a modular interface on Windows 11.
You could soon open Windows Copilot in your preferred size with adjustable window support on Windows 11. This new update is being tested in the preview builds of Windows 11, and Microsoft has yet to announce the change, but you may already have access to the feature if you're lucky enough.
Copilot started rolling out to the general public with the Windows 11 September 26 update, the year's last most significant feature update. Windows 11's Moment 4 update (September 26 update) with Copilot was announced at Microsoft's AI and Surface event in New York City, and it's now available to the general public.
ChatGPT and Bing Chat AI power Copilot, designed to work as an AI assistant for the operating system and an AI to answer questions. You can access Copilot by clicking the small button on the taskbar, which opens Copilot in a right-hand sidebar and works alongside other open apps.
First look at the adjustable interface of Windows Copilot
The Copilot automatically adjusts the desktop interface to make space for itself. Copilot is already adaptive, but Microsoft doesn't let you change the size of the sidebar.
This can be particularly annoying when working on a long document on a webpage using Copilot or if you want more space for AI answers.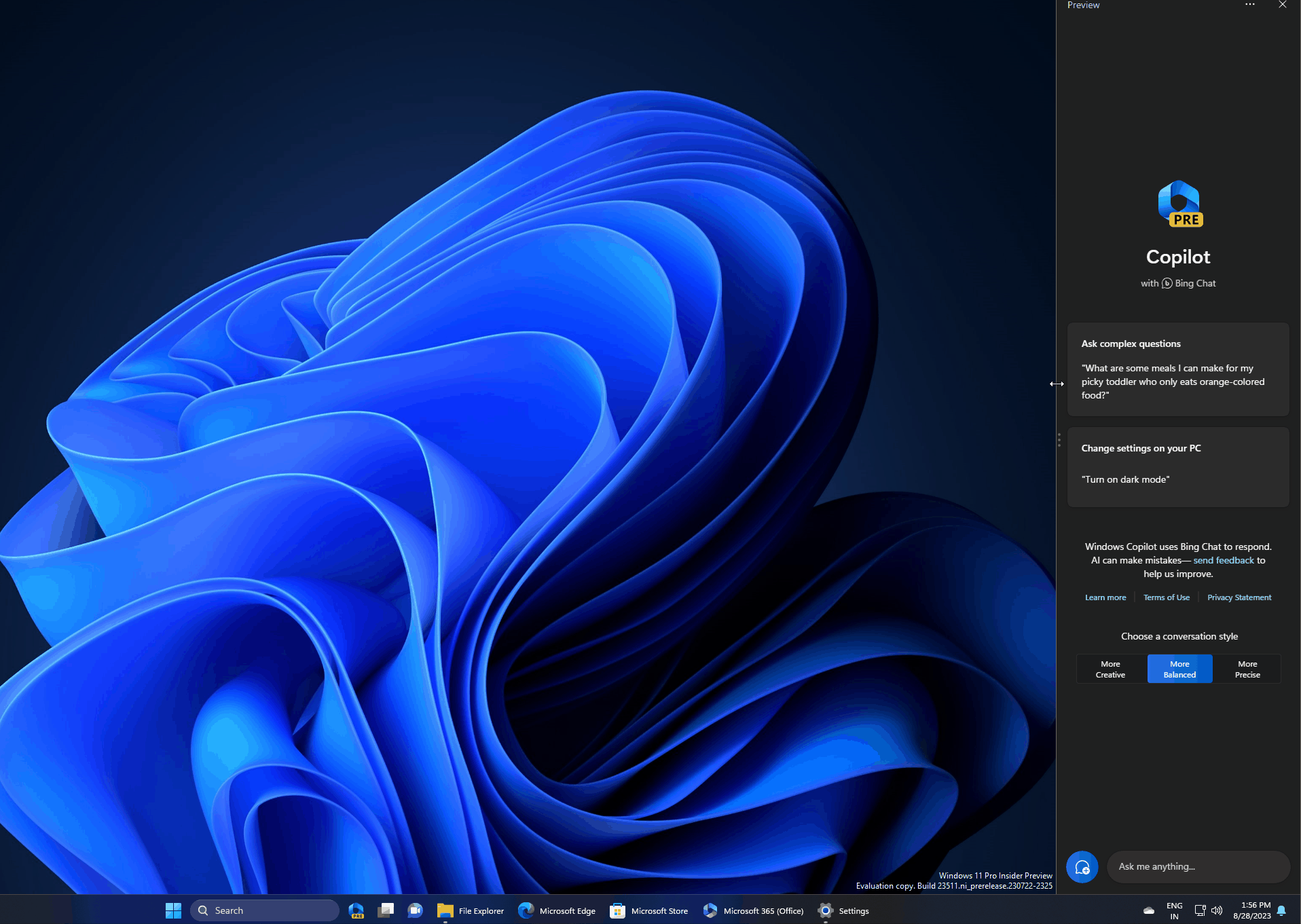 Microsoft understands some of you may want to give more space to the Windows Copilot, and a new feature, which Windows Latest first spotted, shows off an 'expandable' view.
Microsoft's decision to allow adjustable or modular panes means users have more control over their interface. Whether you're coding, writing, or browsing, a flexible pane will cater to anyone needing to see a more significant chunk of text and string of codes.
I wouldn't be surprised if Microsoft allows you to undock the Copilot and use it in any form you want at some point in future.
As always, you will still need a Microsoft account to access Copilot if you're not already signed in.
Copilot is limited in functionality and works in select regions only
While Copilot going modular is good news, it's still limited in features and availability.
For example, you can use it to chat with Bing AI and play with a few Windows Settings, such as "Turn on do not disturb," "Change to dark mode," "Take a screenshot", and use Microsoft Edge to "Summarize this website".
Also, you might see ads in the Copilot interface generated via Bing.