Microsoft has been trying to make changes to almost every feature we use on Windows, from the taskbar to notifications. With Windows 11 KB5025310 available in the Beta channel, Microsoft is changing how the Print Screen key works, i.e. its default behaviour.
If your laptop has a dedicated Print Screen key, you can press it to instantly take a screenshot of the screen and save it to the clipboard. You can paste the screenshot into any app like Paint and do whatever you want to. This has always been the default behaviour of the Print Screen key (PrtSc).
KB5025310 is changing the default behaviour for everyone. After installing this or a newer update, your Print Screen key will open the new Snipping Tool. For those unaware, Windows 11's new Snipping Tool replaces the legacy Snipping Tool and Snip & Sketch app and combines the best features.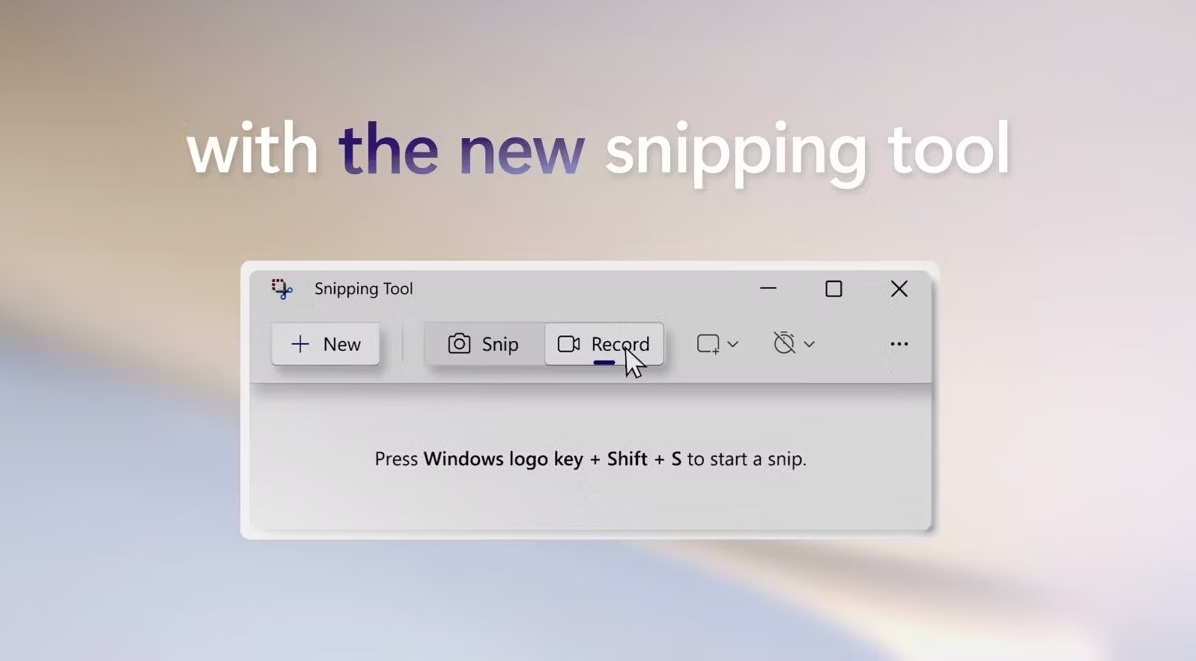 This means Windows 11 won't save your screenshots to the clipboard. Instead, it will open Snipping Tool, so you can change the screenshot and save it later. Thankfully, it is possible to revert to the original behaviour.
To restore the classic Print Screen key, head to Settings > Accessibility > Keyboard, and change the setting to how you want.
It is worth noting that Microsoft is not changing other methods or keyboard shortcuts for taking a screenshot in Windows 11. This new behaviour could be more user-friendly for those new to the Windows operating system.
At the moment, when you press Print Key, Windows doesn't tell you what happened. There is no alert or indication that it captured a screenshot unless you installed an app like ShareX. This can confuse new users, so Microsoft is defaulting PrtSc to its app.
Other improvements in KB5025310 for Windows 11
In KB5025310, Microsoft is updating Windows Settings' Search bar with better performance. You'll notice the search bar in settings is now significantly faster and can show suggestions quicker as you type.
Microsoft limits tabs in Alt + Tab and Snap Assist to minimize performance issues. A limit of 20 most recent tabs has been introduced, and users can change it from Settings > Multitasking.
There are several bug fixes. For example, Microsoft patched an issue where the touch keyboard, emoji, or voice typing panels would not launch. Another bug has been fixed where buttons in the Pinyin IME'IME'stings flyout did not work.
The company knows at least one issue in Windows 11 update. The issue causes the taskbar search bar to display a daily rotating search highlight instead of the Bing button.