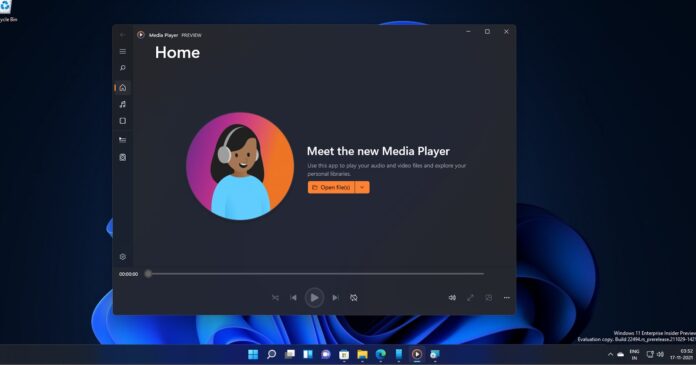 Windows 11 is all about incorporating a universal design language 'WinUI' into the operating system and its native apps. Over the past few months, Microsoft has applied a fresh coat of paint to default OS apps, such as MS Paint, Notepad, and even Windows Media Player.
There are plenty of good third-party video players for Windows, but Windows Media Player holds a special place in the hearts of users who grew up watching videos/movies in Microsoft's glassy player. Microsoft is now trying to revive the Media Player name after pushing Groove Music and the Movies & TV apps that debuted with Windows Metro UI.
Windows 11's Media Player replaces Groove Music and it comes with a new design built using WinUI and Fluent Design. It carries some capabilities and functionality of the old Media Player, and it features a slicker interface similar to the rest of the operating system's design.
The last major update for modern Media Player refreshed the accent colour system with support for custom colours. With today's update, Microsoft is now introducing new album details view on the artist page in Media Player.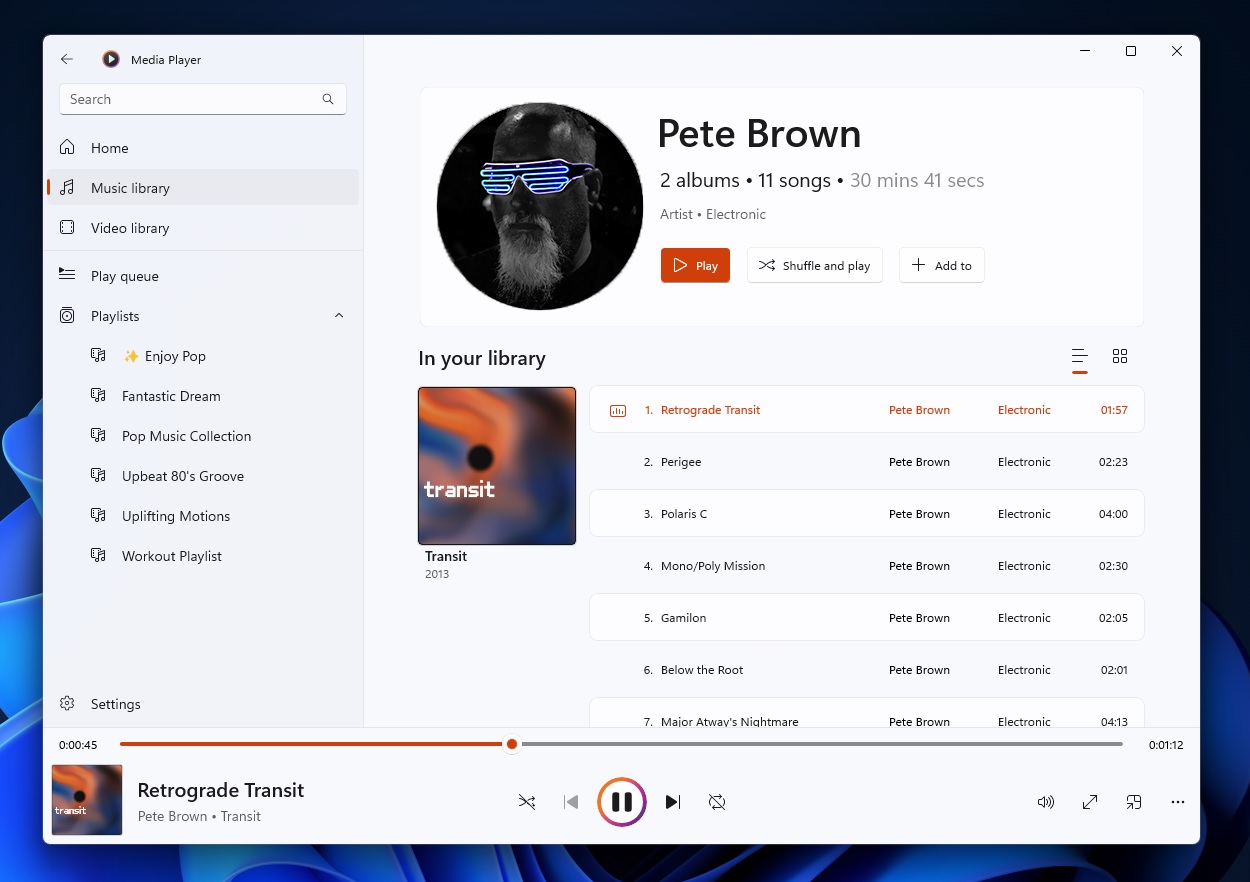 As you can see in the above screenshot, it is now possible to easily switch between different views when browsing the collection. You can view shows in all the albums in a grid view and there's another view that would show all the songs grouped by album. The update also added quick actions to albums, artists, videos, and playlists.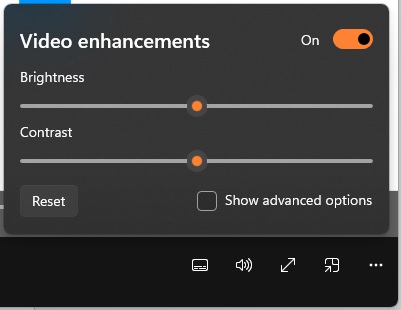 These quick actions appear you hover over them for quick selection and playback.
Additionally, Microsoft is testing new video enhancements options dialog which will appear when you're playing videos in Media Player. To try out the new enhancement feature, you need to right-click anywhere on the video and a new handy context menu will appear on the now playing screen.
The new context menu lets adjust the brightness and contrast of your video.
Like the previous update, today's new update improves the performance of Media Player for users with large music libraries.