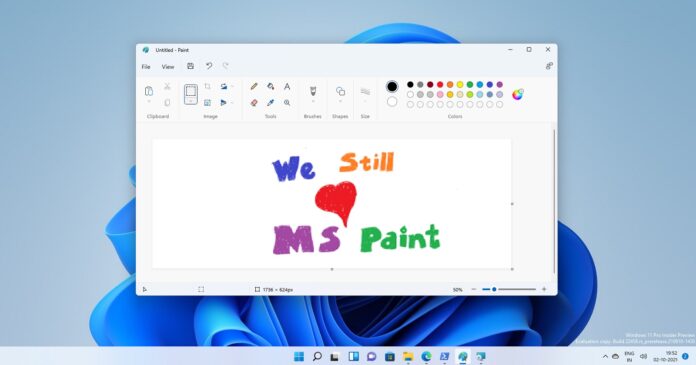 Microsoft has been working on "a modern spin on the classic Paint app" that mostly aims to match the look and feel of Windows 11. MS Paint has already received its first proper visual overhaul in ages and Microsoft is now rolling out another new version of Paint that refreshes the dusty old areas.
As you're probably aware, Microsoft's redesigned Paint uses things like rounded corners and Mica. The design refresh wasn't just about rounded corners or Mica as the company added a new toolbar based on the principles of Office and the rest of the Windows 11 apps like Notepad.
Paint update is mostly a visual refresh, but some areas of the app still rely on Windows 8-era code. Microsoft has confirmed that not every dialog has been updated. Important dialogs, like the colour picker or resize tool, still use the old design with no sign of Fluent and WinUI 3.0.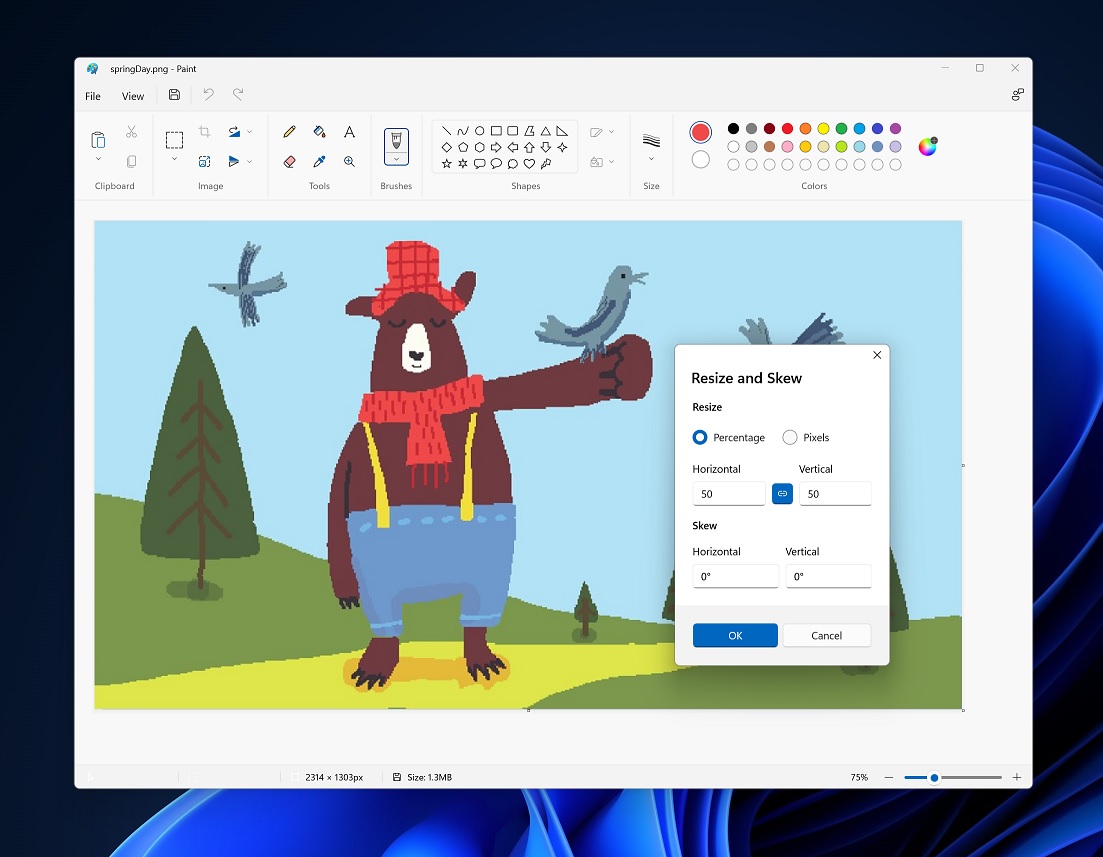 Thankfully, today's MS Paint update in the production channel goes further in enabling WinUI elements for the app. As you can see in the above and below screenshots, Paint now features updated "Edit Color", "Resize and Skew", and other dialogs to match the design principle of Windows 11.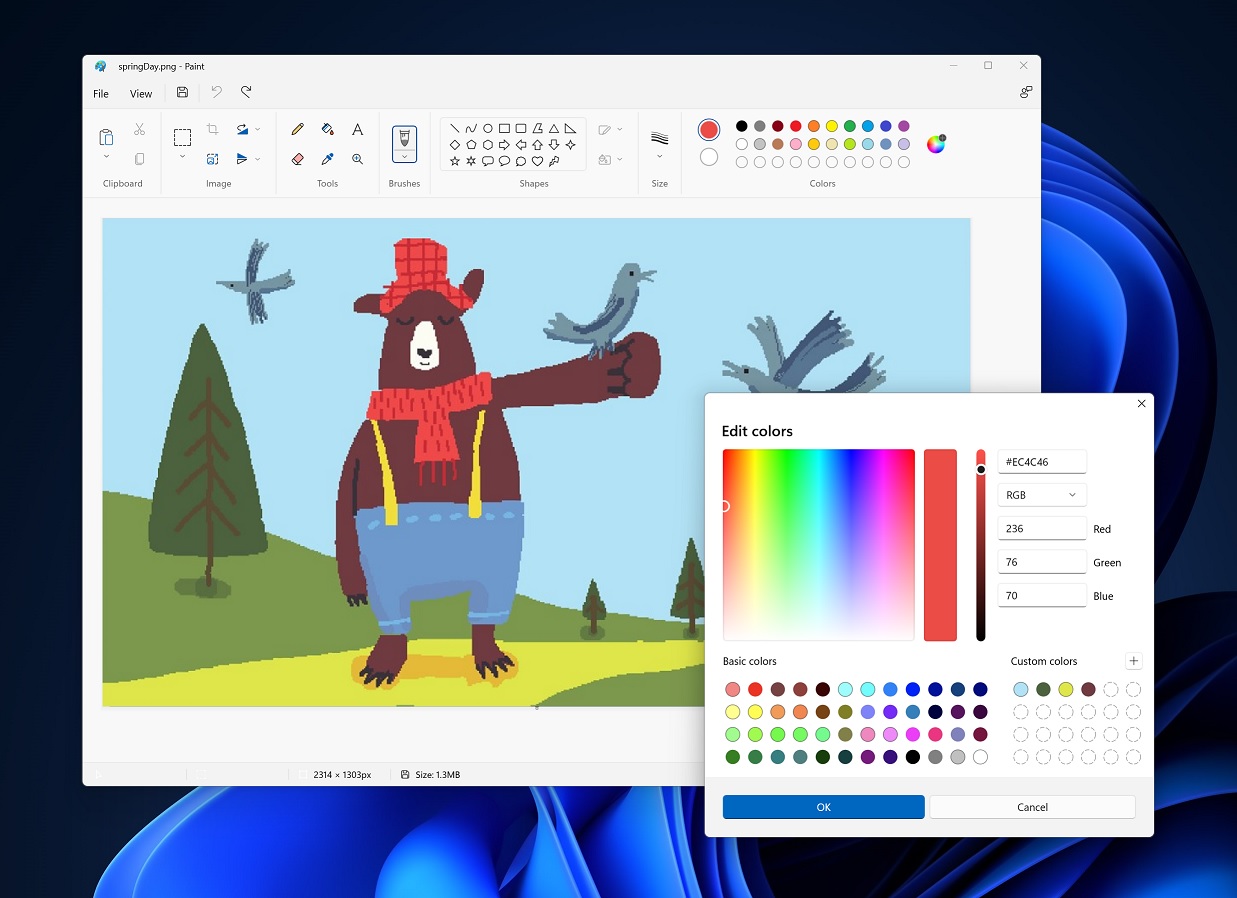 Additionally, it is now possible to shift-click on a colour swatch to select that colour as your secondary colour.
There are multiple bug fixes and improvements in this update. For example, an issue has been fixed where text boxes would move unexpectedly when using IME. Likewise, another bug has been fixed where some dialogs were not properly localized in certain regional languages.
Last but not the least, the MS Paint update adds improved support for screen readers.
It's worth noting the new Paint app is rolling out to Windows 11 users on the production channel (not linked to any insider program. It's also pretty safe to say that this Paint app will be pre-installed with Windows 11 version 22H2 when the feature update launches later this year.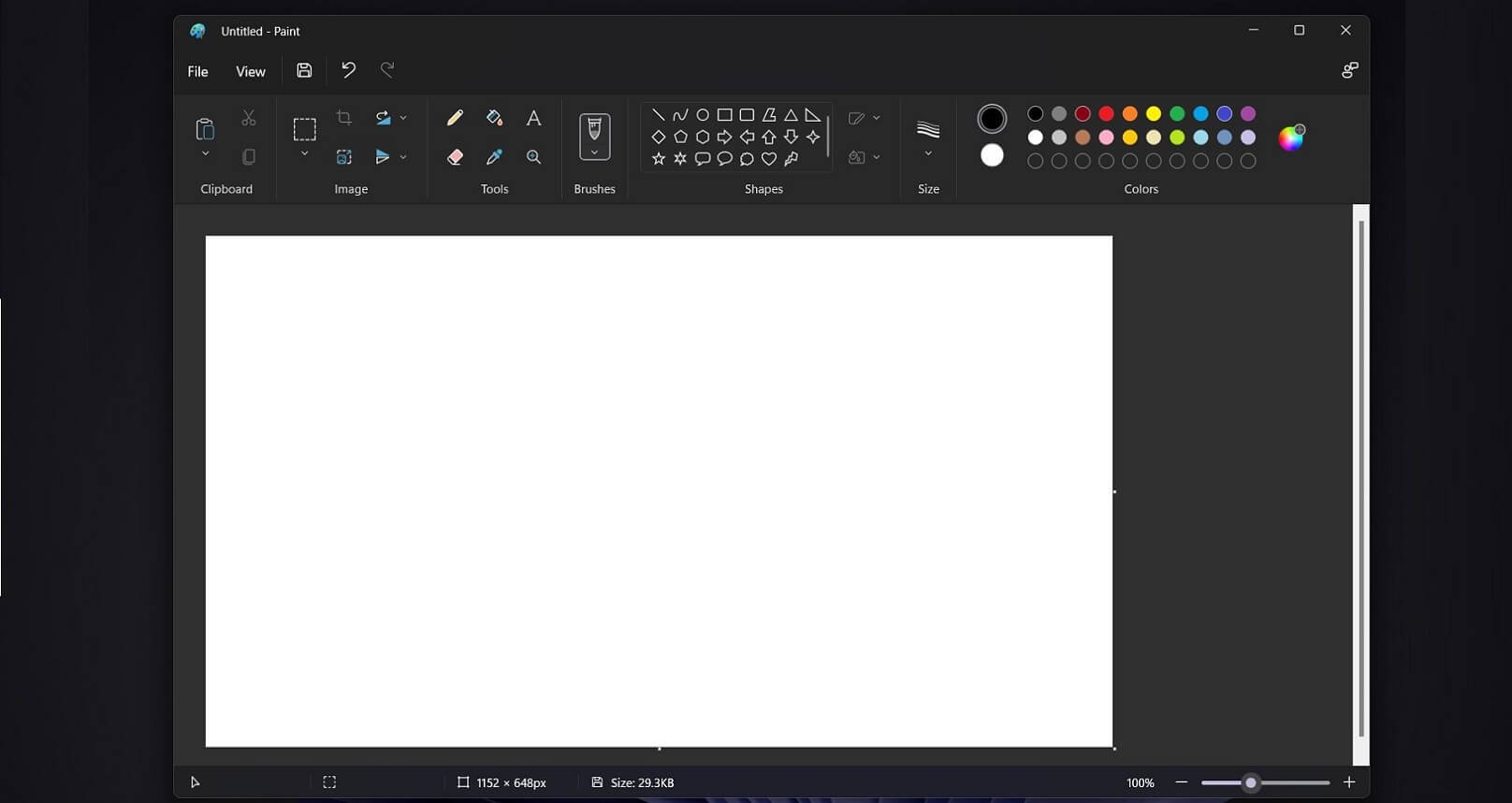 Unfortunately, the update doesn't include support for dark mode, something that was teaser last year and never showed up when the Windows 11 Paint app was first released.
In addition to Paint app improvements, Microsoft also updated its new Media Player with support for CD playback. Likewise, Media Player update promises minor improvements to better adapt to these changes and improve the experience of drag and drop of media content