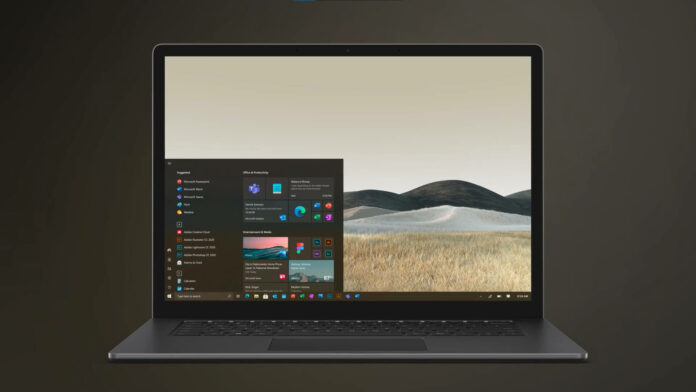 Windows 10 October 2021 cumulative update (not to be confused with version 21H2) is now available for everyone. October 2021 Patch Tuesday release includes various security improvements and bug fixes for Windows 10's buggy and blurry taskbar news and interests widget.
Windows 10 October 2021 update comes with fixes for four zero-day vulnerabilities and 74  security issues (including Microsoft Edge Chromium). According to the official release notes, at least three bugs have been marked "critical" and as many as many as 70 bugs fall under the "important" category.
Microsoft has fixed 21 elevation of privilege, 20 remote code execution, 13 Information Disclosure, Spoofing, and 5 Denial of Service vulnerabilities. In addition to non security bug fixes, Microsoft has also addressed issues with Windows 10's taskbar and resolved a bug crashing some devices.
Microsoft is also rolling out a server-side update to improve the quality of Windows Updates and prepare devices for upcoming Windows releases.
To install the October 2021 cumulative updates, follow these steps:
Open Windows Update Settings,
Click on "Windows Update" and check for updates.
Click on "Restart now" when prompted.
October 2021 Patch updates the build number of the operating system only and the version number remains unchanged. In case of May 2021 Update, Microsoft says users will get Build 19043.1288. Likewise, if you're still using October 2021 Update, you'll get Windows 10 Build 19042.1288.
The build revision number may be different, but these updates include the same set of bug fixes and improvements. That's because Windows 10 version 21H2, version 21H1 and version 20H2 are based on the code of version 2004 (May 2020 Update).
Windows 10 October 2021 cumulative updates:
KB5006675 (Build 10240.19086) for version 1507.
KB5006669 (Build 14393.4704) for version 1607.
KB5006672 (Build 17763.2237) for version 1809.
KB5006667 (Build 18363.1854) for version 1909.
KB5006670 (Build 19041.1288, 19042.1288, and 19043.1288) for v2004, 20H2, v21H1.
Windows 10 October 2021 cumulative updates overview
Windows 10 update addresses an issue that crashes some apps or prevents programs like Office or Adobe Reader from opening. This bug was experienced on devices that have feature called Microsoft Exploit Protection for Export Address Filtering (EAF).
Microsoft has addressed an issue that changes the language of the device when the language pack is not properly applied during the out-of-box experience (OOBE). A bug that causes the Server Manager to disappear after enterprise customers use it to replace the Hyper-V feature has been resolved.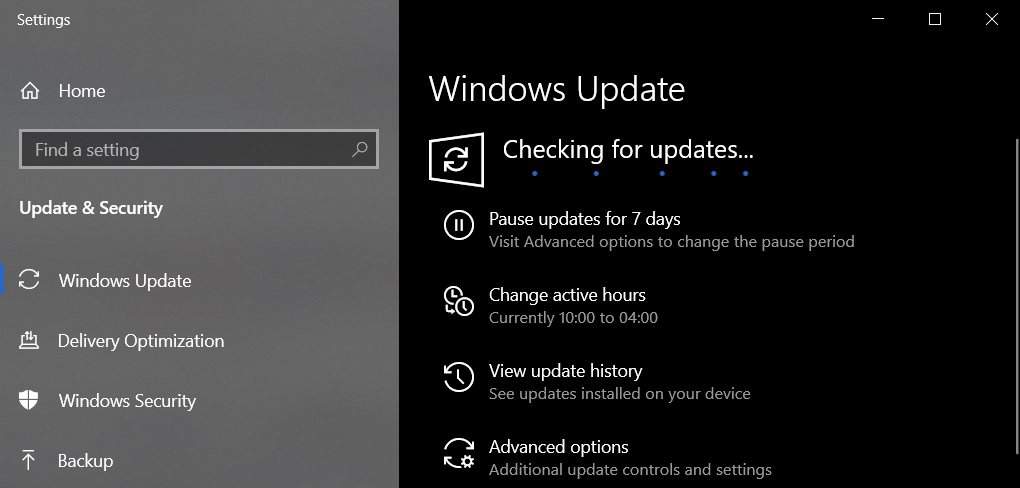 Microsoft has also delivered fix for an issue that causes the DnsCache service to increase the CPU usage to 100% utilization. This bug resulted in performance issues for a small subset of users. Another bug has been fixed where the device stops responding and apps would suddenly crash during normal use.
Windows 10 October 2021 cumulative update has also fixed an issue that prevented users from adding input using the Microsoft Outlook Add-in that prevents you from providing input after you select Reply. Likewise, Microsoft has also fixed an issue that prevents users from drawing on the screen.
Build 19043.1288 for Windows 10 version 21H1
Windows 10 version 21H1 is getting Build 19043.1288 (KB5006670) and it comes with the fixes highlighted above.
Windows 10 version 21H2 status
The next feature update for Windows 10 is currently called version 21H2 and it will begin rolling out to users in the coming weeks. In a statement, Microsoft clarified that they've nothing to share on the general availability of Windows 10 version 21H2, but rollout is expected to begin very soon.
Microsoft is currently working on WPA3 H2E standards for enhanced Wi-Fi security to improve wireless connection security. Additionally, Microsoft has enabled a feature called "cloud trust" for passwordless deployments of Windows Hello for business.
This feature update will also bring GPU compute support to the Windows Subsystem for Linux (WSL).
Known issues in October 2021 update for Windows 10
October 2021 update comes without any critical issues, but there may be installation issues on some devices. In some cases, users might experience trouble when applying updates via Windows Update, but they can deploy the cumulative update via Microsoft Update Catalog.
If you're experiencing critical bugs after applying the patch, you can uninstall the update by following these steps:
Head to Settings > Windows Update
Open Windows Updates tab.
Click on button that lets you open update history page.
Click Uninstall updates.
Select the update.
Click Uninstall.
Reboot when required.