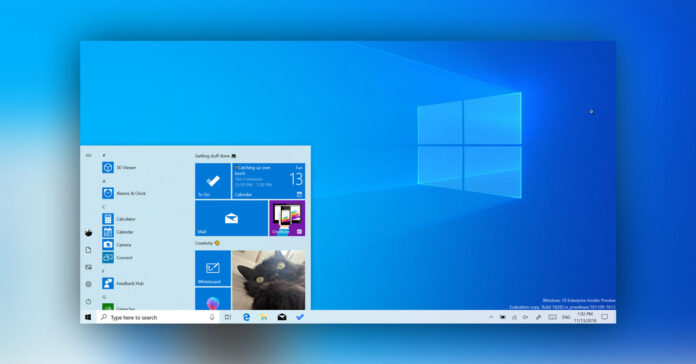 A new cumulative update is now available for Windows 10 version 2004 or later. The update is available via Windows Update and Microsoft's Windows Update for Business. Additionally, Microsoft has also published direct download links for Windows 10 KB5006670 offline installers.
KB5006670 is a 'Patch Tuesday' update and it is a big cumulative update for Windows 10 as it finally addresses the remaining issues with News and Interests widget. If you're using May 2021 Update (version 21H1), this cumulative update will bump the OS build number to Windows 10 Build 19043.1288.
If you've already upgraded to version 21H2 via the Release Preview Channel, you'll receive Windows 10 Build 19044.1288 instead. For those still using last year's fall update (version 20H2), they'll get Windows 10 Build 19042.1288 with the same set of bug fixes, improvements and known issues.
If you check for updates today, you'll get the following update:
2021-10 Cumulative Update for Windows 10 Version 21H2 for x64-based Systems (KB5006670)
Download Links for Windows 10 KB5006670
Windows 10 KB5006670 Direct Download Links: 64-bit and 32-bit (x86).
Windows 10 KB5006670 (Build 19044.1288) Full Changelog
Key highlights:
Fixes News and Interests issues.
Fixes Outlook app crashes.
Fixes Office and Adobe app issues.
Fixes a bug that crashes devices.
Fixes taskbar issues.
What's fixed and improved in Windows 10 Build 19043.1288
Windows 10 has an issue with the News and Interests widget on the taskbar and Microsoft has admitted new problems. If you've been following the changelog of these updates,  you'll recall a blurry taskbar bug popping up after updates released earlier this year, and the bug affects May 2021 Update, October 2020 Update and May 2020 Update.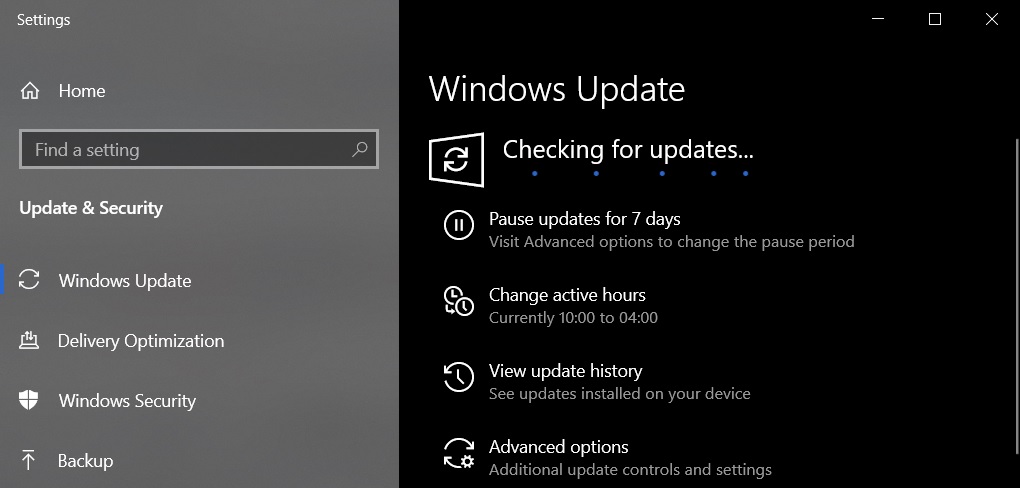 A bug in Windows 10 News and Interests widget can corrupt the taskbar icons or seriously impact the usability of the operating system with blurry icons or buttons. Microsoft hasn't confirmed whether these gremlins are widespread, and in some cases, simply turning off the widget is the best workaround.
Thankfully, Windows 10 Build 19044.1288 includes a proper fix a bug that causes blurry taskbar icons on certain screen resolutions. Another bug has been fixed that crashes apps like Outlook or affects the accuracy of the system clock when the daylight saving time (DST) change is active.
Microsoft has also fixed an issue that causes News and interests to appear out of nowhere when you right-click the taskbar. This happens when the widget has been manually turned off by the user.
Windows 10's October 2021 update also addresses an issue that causes the device to stop responding or provide inputs to apps when the taskbar has been moved to the top, right or left side of the display.
A bug has been fixed that crashes apps like Office and Adobe Reader when the devices are using Microsoft Exploit Protection for Export Address Filtering (EAF), which is a security feature of Windows 10 enterprise installations.
Windows 10's next feature update is almost here
Microsoft is currently working on Windows 10 version 21H2 and it could later this month with quality improvements for enterprises.
In a statement, Microsoft spokesperson told us that they've "nothing to share" on the general availability of version 21H2, allegedly known as the October 2021 Update.