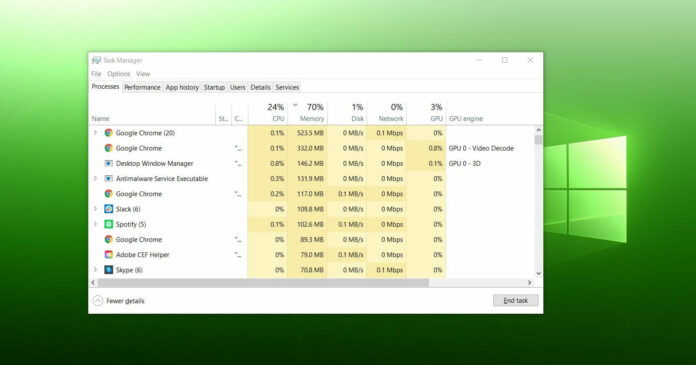 Windows 10 appears to be getting a new server-side update and it's one that you might want to apply if you've been having any kind of performance issues, such as stuttering, flickering or text rendering issues when playing certain games.
As we reported recently, performance and gaming issues have been spotted in two Windows 10 updates – KB5001330 (mandatory security patch) and KB5000842 (optional update).
Back in March, Microsoft published KB5000842, which was an optional update aimed at fixing performance and printing issues caused by March's Patch Tuesday update. As expected, this update ended up introducing even more problems for some users, including gaming issues.
Microsoft appears to have been made aware of performance issues last month. However, it seems to have slipped into Windows 10 KB5001330, which was recently released as a mandatory security update.
A mandatory security update is applied automatically and it's not possible for you to dodge it unless you've paused the updates or modified Group Policy settings. Those with Windows 10 Home don't have Group Policies and they can pause updates for one month only.
As more users installed the mandatory update, gaming issues were widely reported on forums. In fact, an Nvidia staff member suggested users uninstall recent Windows 10 updates if they experience FPS drops.
In addition to gaming issues, Windows 10 KB5001330 is also responsible for the Blue Screen of Death errors, temporary user profile bug, problems with Windows Mixed Reality headset and enterprise software.
KB5001330 gaming issues confirmed
In an update to the support document, Microsoft has finally confirmed that an issue in Windows 10 updates is affecting a small subset of users. According to the company, "lower than expected performance" has been observed when playing games in full screen, borderless windowed modes and two monitors setup.
"A small subset of users have reported lower than expected performance in games after installing this update. Most users affected by this issue are running games full screen or borderless windowed modes and using two or more monitors," Microsoft noted.
The fact that Microsoft has acknowledged this issue is a promising step and the company is already rolling out an update to fix this mess.
As per Microsoft and our own testing, this fix was rolled out via a server-side update and it does not need a full-fledged system update.
How the server-side update works for the end user
Microsoft is deploying a server-side update that will automatically turn off the new code that was introduced in the latest mandatory updates. To roll back the unknown code update, Microsoft has modified its Windows Update cloud configuration.
If your device is connected to the Windows Update service, Microsoft will remotely disable the code changes and the device will fall back to the previous "unmodified" code that worked for you.
The server-side update is gradually rolling out this weekend and you won't see anything when you check for updates. Some affected users told us that their games are running smoothly after they checked for updates and restarted the system manually.
If you think the fix is not available for you, try launching the Settings app and manually check for updates. You don't have to apply any updates from the Windows Updates. Once you've checked for updates and your device has communicated with the Windows Update server, you'll need to restart the device.
How to verify if the fix has been installed
This patch is entirely cloud-based so it can't be verified by comparing the OS version or build numbers. To verify the fix, simply open Registry Editor and navigate to the following location:
HKEY_LOCAL_MACHINE\SYSTEM\CurrentControlSet\Control\FeatureManagement\Overrides\4\1837593227

If you're able to access the above location and you can see the "EnabledState" entry with value 1, that means the fix has been applied.
Remember that the patch is still rolling and it will be enabled for everyone within the next two days.
If you can't wait for the fix, you can always uninstall Windows 10 updates manually with Command Prompt and PowerShell.