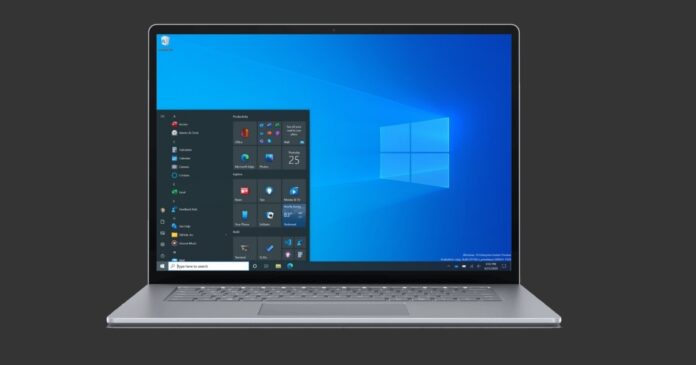 It looks like the upgrade woes are far from over with the new KB5001330 cumulative update. According to new reports, Windows 10 KB5001330 update is throwing up some odd error messages when the device is connected to Windows Mixed Reality headsets and it's also troubling enterprise customers with DNS issues.
Initially, it was believed that the KB5001330 update is only plagued with gaming and a temporary user profile bug. Users have now told us that they cannot get the update when their devices are connected to the Windows Mixed Reality headset. In fact, KB5001330 is known to cause the issue despite Microsoft stating it was a one-off issue in March updates.
"The quick answer to what happened is that when we released an update to the Feature on Demand (FOD) for WMR, it hit a bug that could leave Windows Update in a bad state. The fix so that it doesn't get into a bad state is in KB5000802," the company stated last month.
KB5001330 cumulative update (April 2021) replaces KB5000802 (March 2021) and it was supposed to address the installation issues. Unfortunately, it seems that this month's patch is also plagued with the same problem.
According to Microsoft, this could happen when Windows Update is stuck in a bad state after the last update. In some cases, removing the feature on demand (FOD) for HoloLens or Mixed Reality will allow you to install the update.
KB5001330 fails with 0x8007000d
If KB5001330 fails to install with 0x8007000d error, you can try these workarounds:
Unplug your headset (if you've one) and run this command in elevated Command Prompt.

dism /online /remove-capability /capabilityname:Analog.Holographic.Desktop~~~~0.0.1.0

Restart the system.
Check for updates.
People without mixed reality headsets have also encountered errors and crashes with April 2021 cumulative update. Others have reported that the update takes a long time to install and ultimately fails with unhelpful error messages.
DNS and shared folder issues for enterprise customers
The update also seems to cause trouble for those who managed to install it. For example, enterprise customers are reporting problems when attempting to access a shared folder in their network.
According to Dentrix, a change made in the latest cumulative update could result in DNS and shared folder issues when "Link Layer Multi-cast Name Resolution" (LLMNR) group policy is manually disabled by users.
Link Layer Multicast Name Resolution (LLMNR) policy is typically enabled by default in all Windows 10 installations, but some users have it disabled manually to improve network quality.
"After working with Microsoft, we believe that we have found a solution that allows you to keep the critical Microsoft Security Update installed," Dentrix noted.
To address potential DNS and shared folder issues, users need to re-enable the group policy or wait for the next cumulative update.