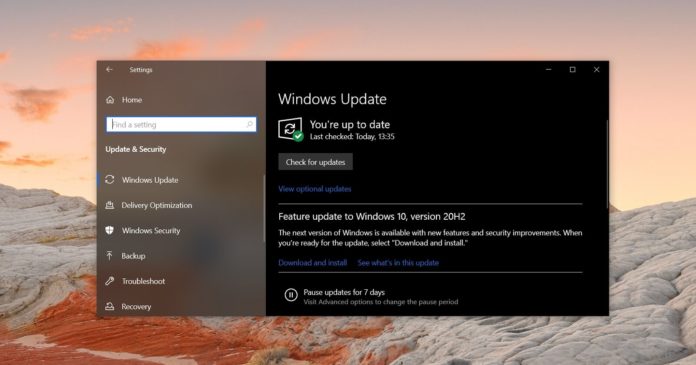 Microsoft has just started rolling out this month's first mandatory update for Windows 10 version 20H2 and version 2004. The Redmond firm has also published direct download links for Windows 10 KB4601319 offline installers, which is recommended when you've update issues.
KB4601319 cumulative update is part of the February Patch Tuesday cycle and will bump your system version to Windows 10 Build 19042.804. For those on version 2004, they'll be getting Windows 10 Build 19041.804 with a long list of bug fixes if you haven't installed the last optional update.
As highlighted below, Microsoft is currently rolling out two updates, one for version 20H2 and another for version 2004:
2021-02 Cumulative Update for Windows 10 Version 20H2 for x64-based Systems (KB4601319)
2021-01 Cumulative Update for Windows 10 Version 2004 for x64-based Systems
Download Links for Windows 10 KB4601319
Windows 10 KB4601319 Direct Download Links: 64-bit and 32-bit (x86).
Windows 10 KB4601319 (Build 19042.804) Full Changelog
Key highlights:
Fixes a weird bug where Alt-Tab switcher is unable to open the correct app.
Fixes ESENT 642 errors
Fixes an issue that incorrectly deactivates some devices after applying feature updates.
Fixes 'black screen' issue after a device wakes up from Hibernate.
What's fixed and improved in Windows 10 Build 19042.804
Microsoft says it has resolved an issue where some computers stop responding to keystrokes when you launch a game in full-screen or tablet mode. Likewise, another bug has been fixed where Windows 10 is unable to launch a document (.txt, .rtx, etc) from the desktop.
File Explorer is also getting fixes in this month's cumulative update. For instance, a bug has been fixed where multiple cloud provider folders are added to the File Explorer navigation pane without user permission.
This duplication bug was first reported last year and it's finally getting fixed.
The core UI elements – Start Menu, taskbar and Cortana – are also getting improvements in this release. According to the changelog, Microsoft has fixed an issue that breaks Start Menu and Cortana buttons.
Windows 10 Build 19042.804 comes with a new feature for Cortana and Windows 10's built-in online recognition. As per the changelog, you can now choose to contribute your speech data for human review. This includes voice data or voice interaction with Cortana and other Microsoft products.
If you grant permission to your voice data, Microsoft employees will be able to review your voice speech and then use it to improve the accuracy.
As expected, the update has also fixed security issues with Windows Virtualization, Windows Media, and external hardware.
At the moment, the company is not aware of any new known issues, but Microsoft has confirmed that it's investigating reports of game crashes after the recent optional update.