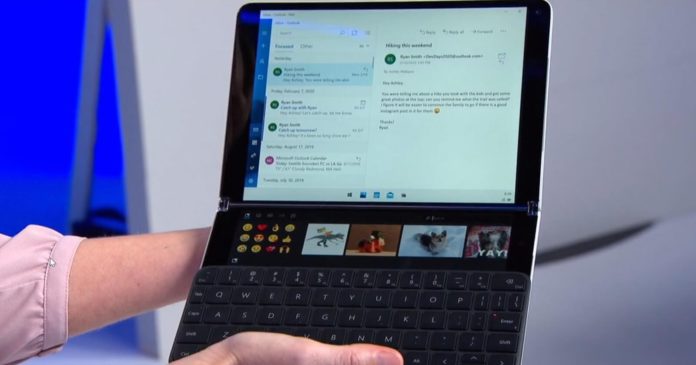 Windows 10X, a modular and lightweight version of Windows 10 and Windows Core OS (WCOS), could be released to manufacturers or at least hit the RTM status in December, but it won't come with native support for Win32 desktop apps.
Rumour suggests that Windows 10X will be initially all about UWP and PWAs, but it will reportedly support Win32 apps in 2022 via a special virtualized container.
The virtualization technology, internally known as 'VAIL', would allow the OS to read and run Win32 apps/code. Unfortunately, VAIL has been pushed back and Windows 10X users will be stuck using Store or web apps for about one year.
Since Microsoft has discontinued the UWP Edge browser, Windows 10X will ship with the Chromium-based Edge, which is also based on Win32 code.
A new feature in Windows Core OS products called "SHIM" allows Microsoft Edge to run on Windows 10X as a native app. SHIM will translate legacy APIs to run the browser and enable native-like experience so you'll not notice any performance or technical issues.
For now, it looks like only Microsoft Edge operates via this special feature and it's unclear if Microsoft will expand the project to include other apps.
HoloLens 2, which is also a product of Windows Core OS family, uses the same SHIM library to translate APIs.
As we noted above, Windows 10X will hit RTM (release to manufacturer) status by the end of 2020 and Microsoft has already started optimizing apps for the operating system.
We'll likely see the first Windows 10X device in the spring of 2021 (Q2-Q3) from Microsoft's hardware partners. The low-powered and affordable Windows 10X laptops will rival Chromebooks in the education market and Microsoft is also said to be working on its own Surface device with this new operating system.
In fact, Surface Laptop Go could have been the first device to run Windows 10X, but it didn't happen because Microsoft isn't yet ready to ship that variant of Windows 10.