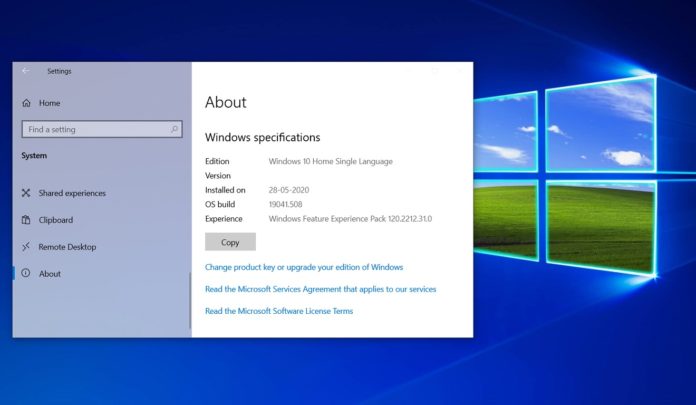 With the launch of Windows 10, Microsoft has redesigned the Windows Update schedule and how your devices are updated. On every second Tuesday, new cumulative updates are shipped as part of the "Patch Tuesday" release to solve some nagging problems and security vulnerabilities.
Windows 10 September 2020 cumulative update is now available for all supported versions of the OS, including the latest version 2004, a year-old version 1909, and ageing version 1903.
Windows 10 September 2020 update address security and reliability issues and do not include new features. The cumulative update will increment the minor version number after the major version number. For example, after the September 2020 release, version 2004 will bump to Build 19041.508 from Build 19041.450.
Windows 10 September 2020 cumulative updates:
KB4577015 (Build 14393.3930) for version 1607.
KB4577021 (Build 15063.2500) for version 1703.
KB4577041 (Build 16299.2107) for version 1709.
KB4577032 (Build 17134.1726) for version 1803.
KB4570333 (Build 17763.1457) for version 1809.
KB4574727 (Build 18362.1082 or 18363.1082) for version 1903 or version 1909.
KB4571756 (Build 19041.508) for version 2004.
Build 19041.508 for Windows 10 May 2020 Update
The September 2020 update for Windows 10 May 2020 Update is Build 19041.508 (KB4571756), and it comes with a long list of improvements.
Even if you skipped several months' worth of updates (cumulative or optional), you can install this latest cumulative update and you will be completely up to date.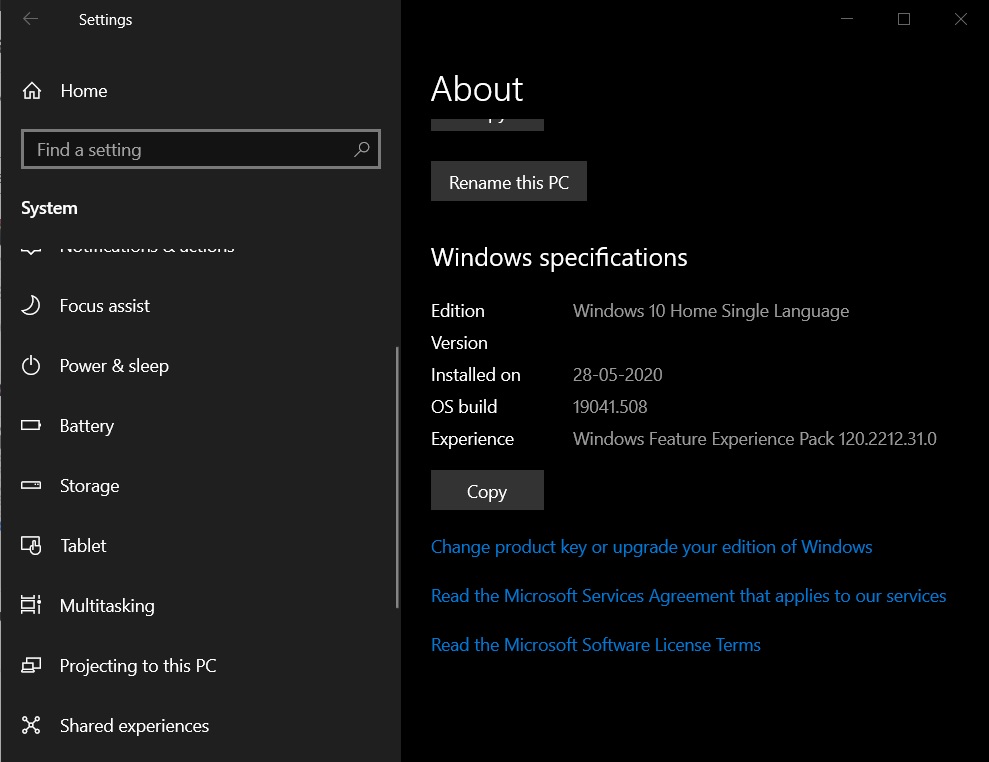 It's also worth noting that you might see servicing stack updates and .NET framework updates delivered separately besides these cumulative updates. Any additional update will also download and install automatically to fix potential issues in the process that allows Windows 10 to scan and install updates.
Definition updates for Windows Defender are also delivered before you install the September 2020 Update. Fixes of Defender, .NET framework and service stacking are not included in cumulative updates.
With Build 19041.508, Microsoft has finally resolved a bug that could be damaging your SSDs by running 'defrag' command on every system reboot.
Likewise, this update also delivers fixes for File Explorer, apps, system performance, Windows basic operations, Office products, input devices (mouse, keyboard, etc), and security improvements for storing or managing files.
May 2020 Update (version 2004) status as of September 2020
Windows 10 version 2004 update started rolling out to select consumers on May 27, but it's still not available for everyone.
With every cumulative update, more blocks are being removed for Windows 10 May 2020 Update. After applying the September 2020 Update, Microsoft will lift the upgrade block for those who use IME input.
While it's been a bumpy road for the version 2004, which was released three months ago, most issues are now marked as resolved.
However, in a statement, Microsoft told us that they're investigating reports of credentials problem in Chrome, Edge, and other apps. Likewise, another bug that causes ESENT 642 warning is expected to be fixed later this year.
Build 18362.1082 and 18363.1082 for Windows 10 version 1903 or 1909
For those still running Windows 10 version 1903, they'll be getting Build 18362.1082 to fix issues with the File Explorer, browsers, core components, and more. Likewise, Windows 10 version 1909 users will get similar fixes for their devices.
Build 17763.1457 for Windows 10 version 1809
Windows 10 version 1809 will be getting Build 17763.1457 to fix general security bugs and problems.