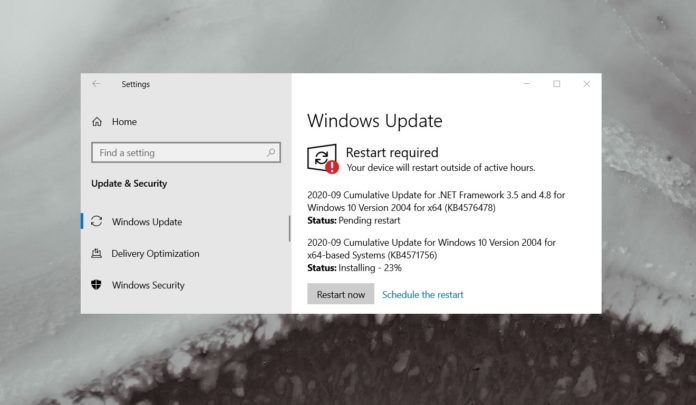 It's Patch Tuesday and a new batch of the cumulative update for Windows 10 version 2004 is available. As usual, Microsoft has already published the direct download links for Windows 10 KB4571756 offline installers, so you can install the patch manually if you've issues with Windows Update itself.
Windows 10 KB4571756 is a Patch Tuesday release and it comes with a long list of fixes if you skipped the optional update. Patch Tuesday releases are the mandatory updates that your device downloads and installs automatically every month unless you pause the updates temporarily.
After applying September 2020 Update, your system will advance to Windows 10 Build 19041.508 (version 2004). For those still running version 1909/1903, Microsoft says you'll receive KB4574727 instead.
Unlike feature updates, cumulative updates do not include new features, significant improvements, or visual. Windows 10 Build 19041.508 is supposed to fix issues with SSD defragger, File Explorer, and more.
Download Links for Windows 10 KB4571756
Windows 10 KB4571756 Direct Download Links: 64-bit and 32-bit (x86).
Windows 10 KB4571756 (Build 19041.508) Full Changelog
The Patch Tuesday update fixes an issue that prevents ActiveX content (deprecated software framework) from loading on some configurations. We're also getting fixes for issues where your fonts may go missing or apps might stop working if they use custom text wrapping function.
For consumers, Microsoft says it also resolved an odd bug that prevents users from changing or customizing the size of a window, such as Google Chrome, Edge, or UWP apps in some cases.
Likewise, another bug has been fixed that creates an extra blurry effect on the login page.
Build 19041.508 for Windows 10 will also issue with the touch keyboard, File Explorer, Windows Hello, and performance issues where apps may take a long time to open.
With this update, Microsoft has again made improvements to the tablet experience for convertible or hybrid devices.
If you see more widely spaced icons on the taskbar or if your File Explorer has been adjusted to leave more white space and gaps between icons, make sure that you disable the tablet mode optimizations in the Settings app.
SSD defragger (Drive Optimize tool) problem
This update finally resolves a bug affecting the built-in "Optimize Drives" tool that could be damaging your solid-state drives (SSDs) by defragging the drives on every reboot.
By design, Windows 10 is supposed to defrag and optimize your SSDs once a month, but after May 2020 Update, optimization tool has been failing to record the last time it had optimized your drives.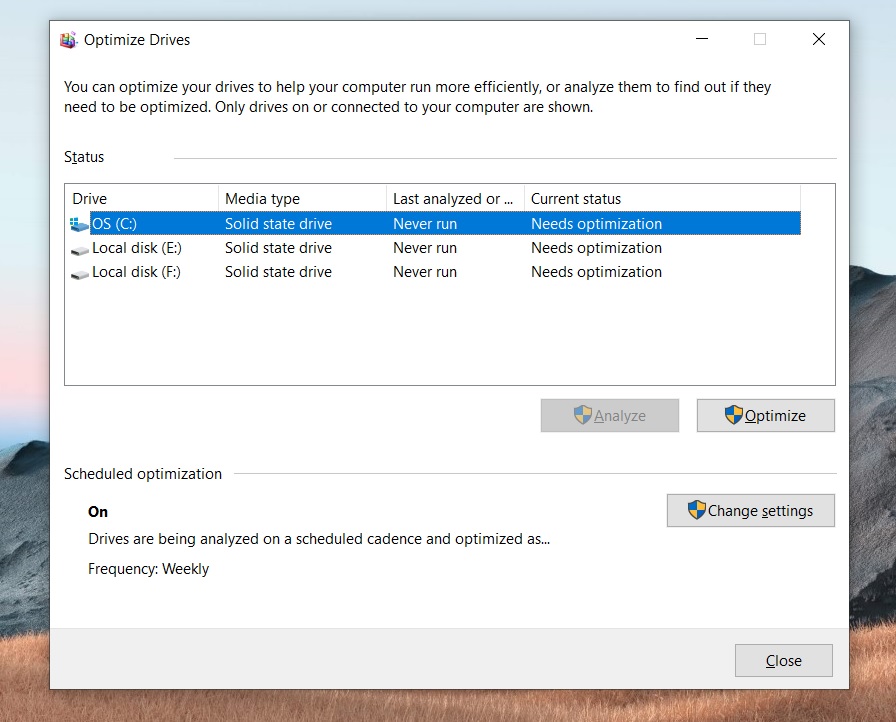 As a result, Windows 10 was defragging and optimizing your SSD drives on every reboot which is far more frequent than it should.