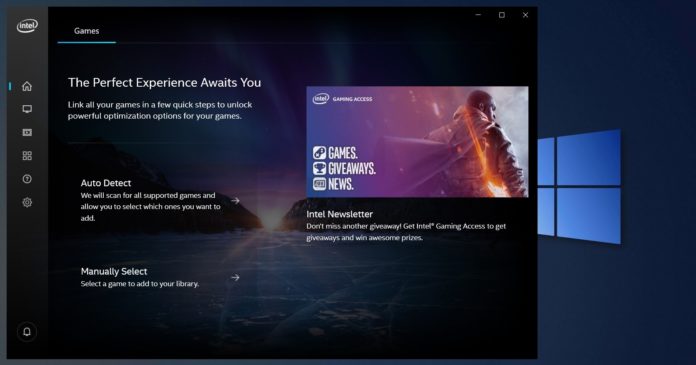 For Intel devices running Windows 10 version 1709 and later, a new driver update is now available with numerous fixes. Intel DCH graphics driver version 27.20.100.8587 also comes with improvements for Word and Excel.
This release adds support for four new game titles, including Surgeon Simulator 2, Crusader Kings III, Fall Guys: Ultimate Knockdown, and Wasteland 3. After applying the August update, you'll be able to play these games without any problems on PCs with Intel Iris Plus Graphics or higher.
In addition to general fixes and improvements for Windows 10, Intel has also fixed issues with the driver. For example, Intel says it has addressed corruption observed in Microsoft's Word and Excel when you resize and toggle between windowed or fullscreen mode.
Problems with Word & Excel were reportedly observed on PCs with Intel's Iris Plus graphics and Intel has patched these issues in the latest update.
Likewise, the company fixed a number of performance issues in a few games. For instance, Intel has resolved the minor graphics anomalies which were observed in Tom Clancy's The Division 2 and Rise of the Tomb Raider.
With Intel DCH driver 27.20.100.8587, the company has also resolved performance issues experienced in FIFA20, F1 2020, Red Dead Redemption 2, Horizon Zero Dawn, Cities Skylines, and other problems experienced when you switch between windowed and fullscreen mode on Intel hardware.
Unfortunately, you might still run into performance issues in certain games, including Call of Duty: Modern Warfare and Tom Clancy's Ghost Recon Breakpoint.
As we mentioned at the outset, Intel's new GPU drivers support Windows 10 version 1709 or later, including the May 2020 Update, otherwise known as the version 2004.
In terms of hardware compatibility, the latest driver update is compatible with most of the Intel processors, including 6th-generation processors and later. Intel is also supporting Pentium, Celeron, and Xeon processors.
Download Intel DCH version 27.20.100.8587
As always, the new driver can be downloaded using the 'Intel Driver & Support Assistant' tool.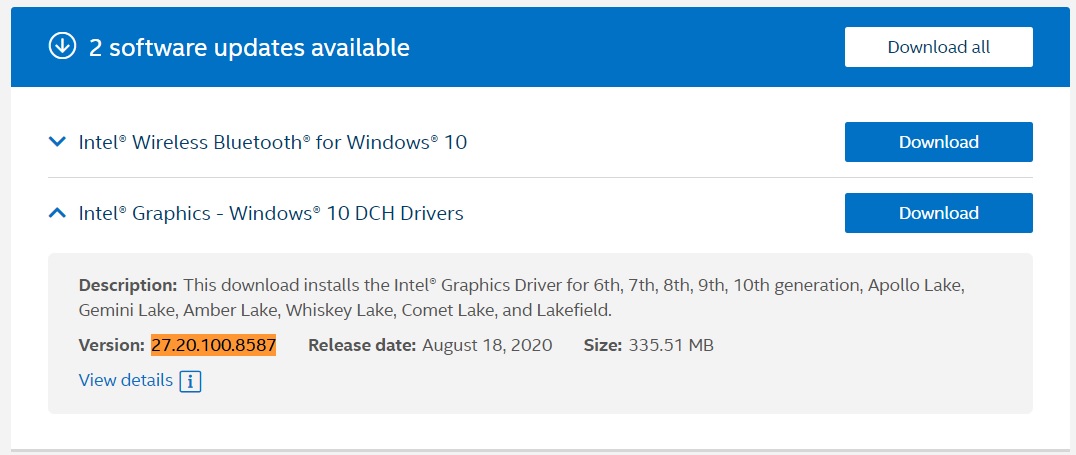 You can also download the offline update package from Intel's website, in either .zip or .exe formats.