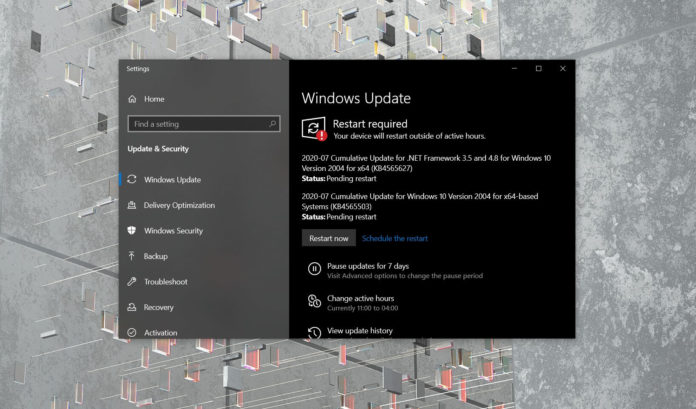 Windows 10's June 2020 cumulative update was a huge mess for some users as it crashed printers, software-based printing features and also resulted in forced system reboots. With July 2020 cumulative update, Microsoft has resolved at least three major problems on Windows 10.
Last month, printer issues appeared for some users after installing Windows 10's May 2020 Update and the subsequent security updates. Many users and administrators were unable to print using devices from multiple manufacturers, including Brother and Ricoh.
In addition, Microsoft also managed to break the virtual PDF printers, also known as software-based printing feature.
With KB4565503 for version 2004 and KB4565483 for version 1909/1903, Microsoft says it has resolved all the printing woes caused by an update released on June 9, 2020. If you have issues with your printers or printing service, make sure that you've updated to the most recent version of Windows 10.
Forced reboots
Last month, Microsoft also owned up to the fact that Windows 10 has yet another serious problem that will force reboot some systems. Cumulative updates, which were released on June 9, may cause a critical issue with the Local Security Authority Process.
Affected users previously noted that they're randomly receiving "your PC will automatically restart in one minute" error after booting to the desktop.
Fortunately, Windows 10's most recent cumulative finally addresses this problem and your PC will no longer attempt to restart itself.
OneDrive
Earlier this month, Microsoft confirmed that Windows 10 May 2020 Update breaks OneDrive functionality on older PCs which have apps that use the old legacy file system. Microsoft noted that the bug causes OneDrive to fail with "OneDrive cannot connect to Windows" – when trying to open Microsoft's cloud storage service on Windows 10.
Microsoft promised that it is working on a resolution and the company has kept its word.
With Windows 10 KB4565503 update, Microsoft has finally resolved all issues with the OneDrive app and the contents synced to the cloud storage service.
In theory, this should also remove the upgrade block for some Windows 10 version 1909 and 1903 users in the next 48 hours.