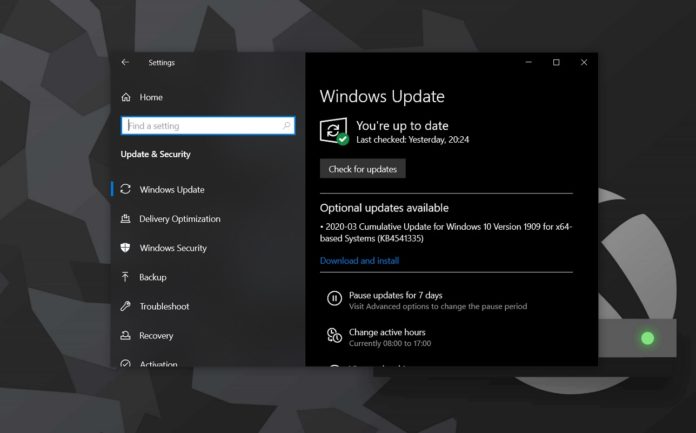 After several users and admins rolled back the Windows 10 update to fix the network and software-based printer issues, Microsoft has finally issued a new patch that will address the printer problems. This means you can now install the security updates, which were released as part of the Patch Tuesday.
Microsoft has released Windows 10 KB4567523 for May 2020 Update (version 2004) systems to fix printer issues that shipped with the June 2020 Patch Tuesday. Previously, users reported that they could no longer print from their PCs after applying June 2020 update, which is installed automatically.
Installing KB4567523 update should fix issues with HP, Canon, Ricoh, Brother, Panasonic printers that several users reported last week.
Microsoft acknowledged that the June 2020 Patch also breaks software-based printers on some configurations, which might prevent users from using "print to PDF" feature in apps.
Earlier this week, Microsoft published printer fix for Windows 10 version 1909, 1903 and 1909. Now, out-of-band patch 'KB4567523', which fall outside of regularly scheduled updates, is now available for May 2020 Update.
The update is not available via Windows Update, so if you want to fix issues with printers and print to PDF functionally, you'll have to install it manually. To install a patch manually, you'll need to download the offline installer from Microsoft Update catalog linked below.
Download Links for Windows 10 KB4567523
Windows 10 KB4567523 Direct Download Links: 64-bit and 32-bit (x86).
After downloading the update package, you can simply double-click the .msu file to install the update for Windows 10 and reboot your system to address the printer issues.
Microsoft also noted that you should only install this emergency patch if you are affected by printer issues or you are unable to print a document as PDF.
If you don't install the patch today, Microsoft will include the fixes in the next Patch Tuesday release, which is on June 14, 2020.
Optional updates to resume
Yesterday, Microsoft confirmed that they are resuming optional preview updates for Windows 10 version 1809 and later.

Starting July 2020, Microsoft will begin rolling out optional updates in the third or fourth week of each month with non-security fixes and improvements. Microsoft says these optional updates are intended to be previews of next Patch Tuesday release and such updates are not installed automatically.