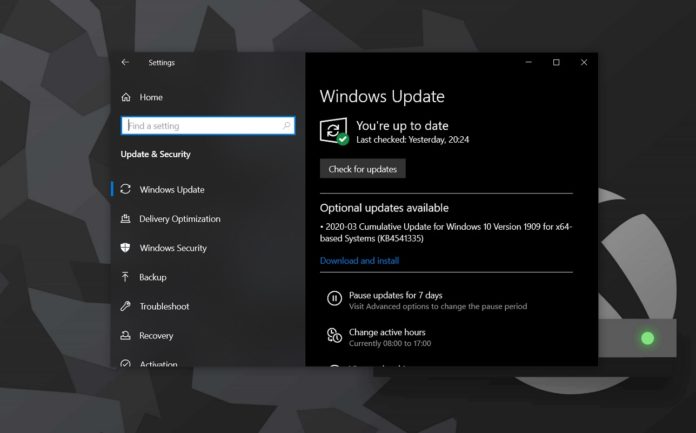 For those running Windows 10 version 1909 or 1903, a new cumulative update is now rolling out. Microsoft has also published the direct download links for Windows 10 KB4565483, which you can use to install the patch without an active internet connection.
KB4565483 advances the computers to Windows 10 Build 18363.959 and it fixes the printer issue. This patch is available only for Windows 10 version 1909 and 1903. If you do not have a solid idea of which build your PC is using, head to Settings > System > About.
If the About page in Settings notes that you have version 1909/1903 of Windows 10, you'll be getting Build 18363.959, which is highlighted in this article.
By now, many of you are already on Windows 10 version 2004. For those running version 2004 on their PCs, Microsoft has published Build 19041.388 with identical fixes.
Download Links for Windows 10 KB4565483
Windows 10 KB4565483 Direct Download Links: 64-bit and 32-bit (x86).
Windows 10 KB4565483 (Build 18363.959) Full Changelog
Windows 10 Build 18363.959 for November 2019 Update/May 2019 Update comes with printer fixes, reliability improvements, security enhancements, and it also addresses a bug that causes random forced reboots.
In the changelog, Microsoft noted that it has addressed an issue where Browser Helper Objects may not load in Microsoft Edge when you launch the browser in Internet Explorer (IE) mode.
Microsoft has finally fixed an issue resulting in system crashes due to a failure in the Local Security Authority Subsystem Service (LSASS) file, lsass.exe. According to user reports, this issue is incredibly frustrating as it could lead to loss of data on your desktop when the PC is forced to reboot.
Last month, the tech giant noted that this serious issue doesn't seem to be afflicting many PCs according to their telemetry data. Fortunately, after applying the July 2020 patch, Windows 10 will no longer attempt to force reboot some PCs.
In addition, Microsoft says it also resolved an issue that broke some printers from Brother, Canon or HP. Another glitch that prevents apps including browsers from printing documents with images or large content has been addressed. Issues with printers and printing service were first reported after Windows 10 June 9, 2020 update.
As usual, there are security fixes for Microsoft Graphics Component, Windows Input and Composition, Windows Shell, Microsoft Store, Microsoft Edge Legacy, Windows Cloud Infrastructure, Windows Fundamentals, and more.
Upgrade block for Windows 10 version 2004
Windows 10's May 2020 Update remains blocked for some devices, with many users reporting that update isn't being delivered due to "safeguard holds".
At the moment, there's no explanation of what could be preventing the feature update, while some believe that uninstalling OneDrive app or resetting the PC removes the upgrade block.