Microsoft's Surface Duo is the surprise dual-screen smartphone that we didn't know was coming and it might be the most interesting device of 2020. With Surface Duo, we will finally get to see what Microsoft can do with Android in a dual-screen form factor.
While the leaked specifications paint a slightly different picture of the Surface Duo, multiple rumours and leaks have confirmed that Microsoft is optimizing Android and Microsoft Launcher to improve the experience.
For example, a leaked video recently revealed how Microsoft plans to use 'peek' feature to manage notifications in the dual-screen form factor. The peek feature is believed to be Microsoft's answer to Galaxy Fold's outward-facing screen for viewing app notifications and calls.
Microsoft is pretty serious about software support and integration. In addition to Android 11 support and Surface Pen integration, Microsoft is also working on a new update for Windows 10's Your Phone app that will allow you to manage and control Surface Duo from your desktop.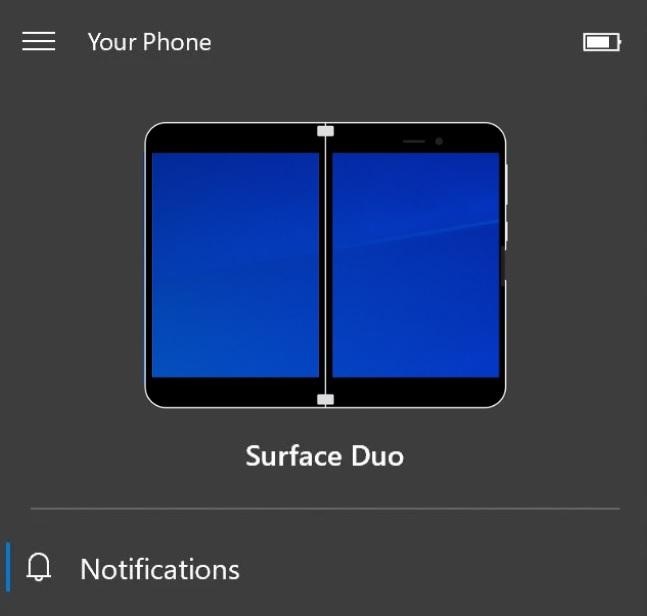 Microsoft is testing a new version of the Your Phone app for Windows 10 that can differentiate between traditional phones and the dual-screen Surface Duo. I'm also told that Your Phone app will support other dual-screen devices as well and the integration won't be limited to just Surface Duo.
Windows 10's Your Phone app currently allows users to drag and drop photos from a mobile device on the PC, manage your photos and notifications.
Likewise, you can use Your Phone app to send web pages from a phone to the PC, and there's also support for Screen Mirroring, which basically lets you interact with your smartphone's screen on a PC.

Microsoft plans to offer the same functionality on Surface Duo. With Your Phone and Surface Duo integration, Microsoft will deliver impressive linkage between the dual-screen hardware and desktop.
Surface Duo with Snapdragon 855, 6GB of RAM, up to 256GB of storage, 11-megapixel camera and Android 10 is expected to launch in August.