In October 2019, Microsoft unveiled its next generation of Surface products coming in 2020, including the dual-screen Surface Neo. Microsoft's 2019 event in NYC had one more surprise: Surface Duo, a dual-screen Surface phone that runs Android and it seems to be the most durable folding hardware.
Surface Duo comes with two 5.6-inch displays joined together by a very visible center hinge and it uses Corning Gorilla glass coating. The Surface Duo might avoid the ways the other foldable phones are still breaking and it could come with a new interesting feature.
According to the leaked videos, Microsoft is working on a new feature called 'peek' for Surface Duo. As you can see in the GIF embed below, Surface Duo has a new Android feature that will automatically display notifications on the right-hand side display when you open the device.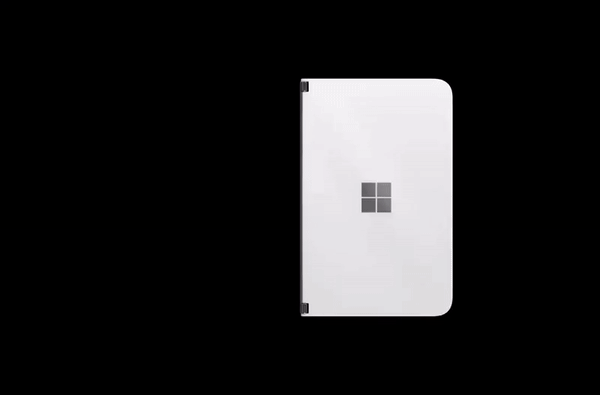 The right-hand display will give you a sneak peek into Android notifications and you'll be able to preview them without fully opening the phone. In addition to notifications, users will be able to preview a call or close the phone to silence the call.
Surface Duo may not have an outer display, but it looks like Microsoft has found an alternative and smarter solution to improve the experience. Unlike the outer displays, the peek view feature could be improved with software updates