Microsoft is expected to ship its Surface Duo with Snapdragon 855, 6GB of RAM and 11MP camera later this year. Since the Surface Duo's design got finalized much earlier, Microsoft opted for mid-range specs and affordable chipset.
The Surface Pen, used in the tandem with the Surface Duo, should deliver a very natural experience. Microsoft developers have worked on the Android input stack to enable both touch and pen to seamlessly work between the screens.
This allows the Surface Pen to react naturally to different levels of pressure and when you drag the operation from one screen to another. You're also going to like the gestures that the Surface Pen will offer, such as double-tap to capture a screenshot or performing a quick click to open Microsoft's Outlook.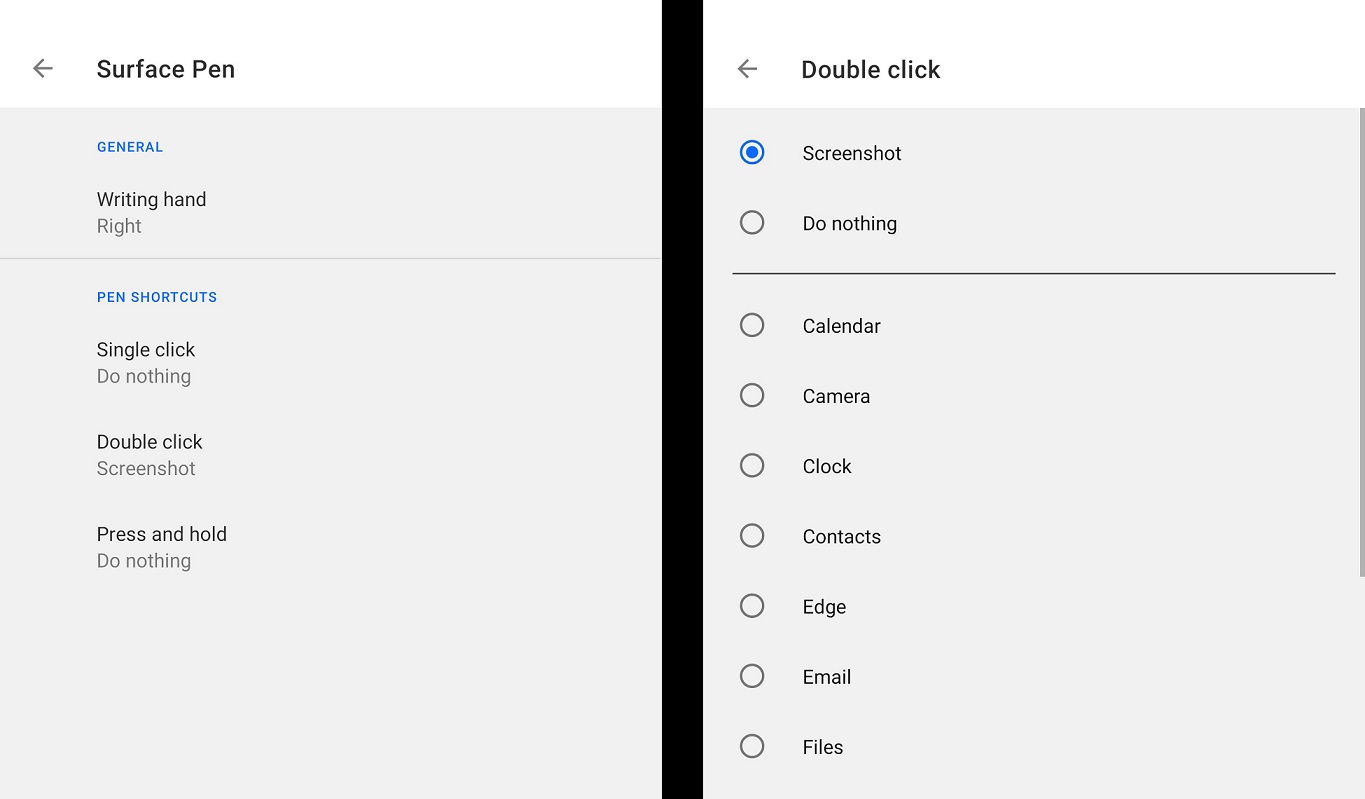 The naturalness is derived from the lack of lag or the latency that occurs when you use two Bluetooth devices together and draw on both screens at the same time. The lack of lag and improved Android input support would make the experience feel more natural.
The pen stroke will work between the screens when the Paint app is spanned across the two screens. It wouldn't feel like you're gliding the Surface Pen across two different screens.
To identify when a user is using a pen, Microsoft looks at the value returned from "MotionEvent.getToolType", which is a part of the Android development platform. While the Surface Duo does allow you to draw when the device is tilted, it lacks support for tilt value in multi-touch protocol due to limitations of the Linux kernel in Android OS.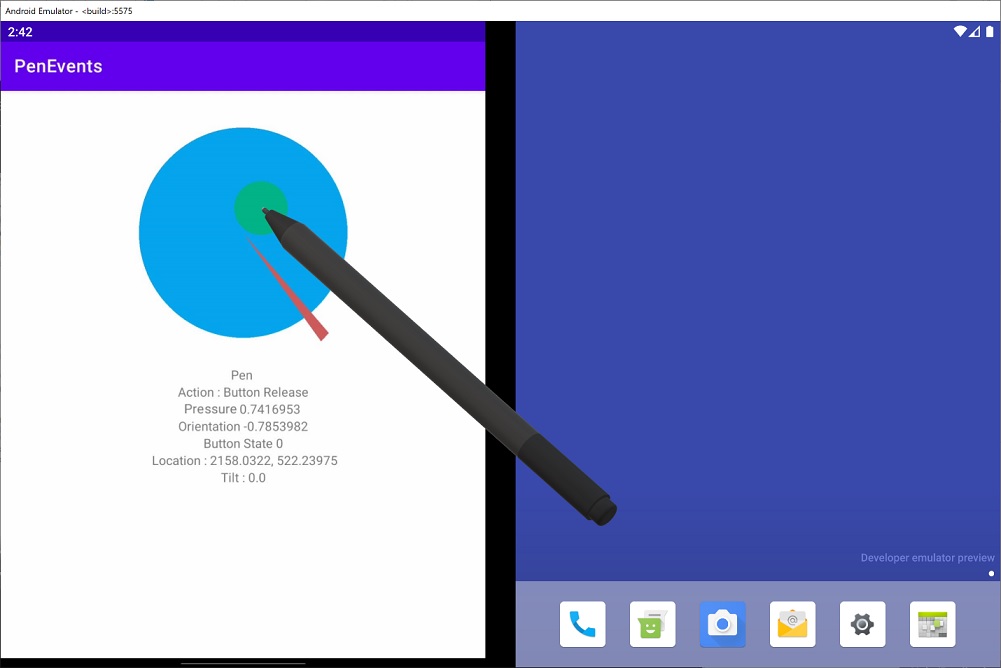 Microsoft has also submitted multiple commits in the Chromium platform to improve the web browsing experience on Surface Duo and other products when used with a stylus such as the Surface Pen.
Surface Duo runs Android 10 out of the box and Microsoft will reportedly roll out Android 11 shortly after it debuts later this year. The pre-installed apps on the Surface Duo will be optimized to take advantage of the dual-screen design by early June.
Last year, Microsoft said that its dual-screen Android phone would hit the market at the end of the year.