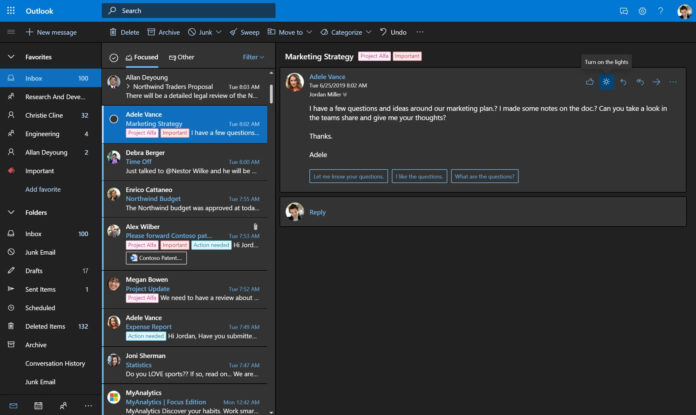 Microsoft is working on a new feature for Outlook that will predict what you'll write next as you type in the body of an email. Like Gmail's Smart Composes, Microsoft's Outlook will also use smart technology to suggest the best word that writers can use while composing an email.
The feature is called "text predictions" and Microsoft is currently developing it for Outlook on the Web.
It looks like Outlook's text predictions feature would be very similar to Gmail's Smart Compose and it will be released to consumers later this month. As you write in Outlook, suggestions to complete sentences will appear in a lighter text and you will need to hit the Tab key to insert the suggestion.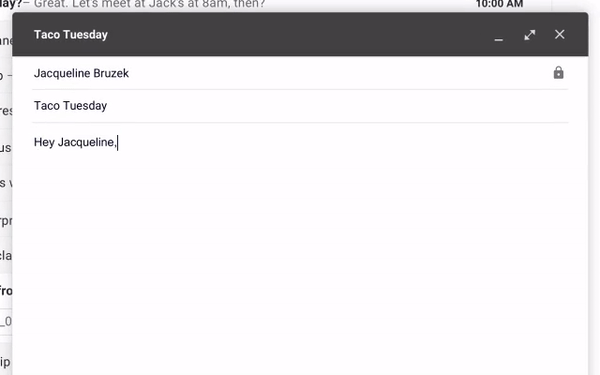 It's likely that text predictions will get better at recognizing how you write and understand context when you use the feature more. Microsoft says Outlook will use 'smart technology', presumably artificial intelligence to understand the context and suggest you the correct phrases.
Once turned on, you should see a 'suggestion' the next time you begin a new email and it will prompt you to press the tab key whenever you see a prediction you would like to accept.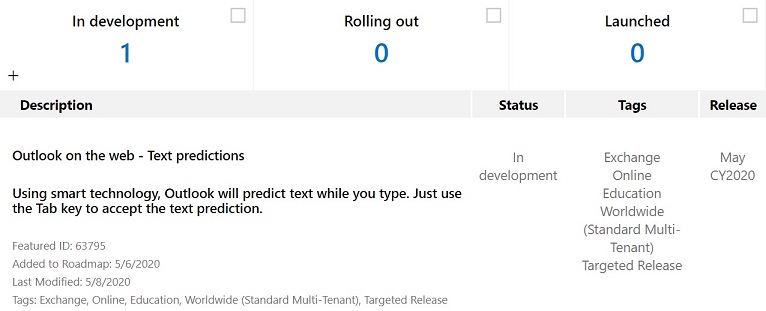 According to a support doc, You will be able to turn on text predictions from Settings > View all Outlook settings > Mail > Compose and reply > Text predictions.
Schedule emails on Outlook web
When sending emails or replying back to emails, there are times where you would not like to reply immediately. Outlook desktop app has allowed users to send an outgoing message on a delay, but the feature has been missing on the web version of Outlook
According to the roadmap, Microsoft is finally planning to add an option to schedule emails to Outlook Web.
"Outlook is adding the option to schedule when you want to send an email message," the company noted.
While the text prediction feature is expected to begin rolling out later this month, Microsoft says message schedule support for Outlook Web will arrive in the second quarter of 2020.