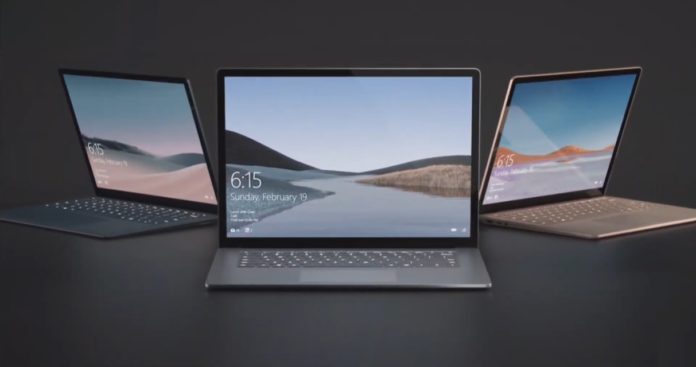 Microsoft is expected to announce new versions of its Surface Go, Surface Book, and Surface Duo later this year. Microsoft appears to be working on a new Surface product that might be more different from its predecessors.
Microsoft plans to announce a new Surface product equipped with AMD CPU rather than the latest chips from Intel. The Redmond firm is prototyping a Surface device, possibly a new variant of Surface Laptop with a 13.5-inch display that includes AMD Renoir APU and discrete GPU manufactured by AMD.
According to a 3DMark database entry, one model comes with AMD Ryzen 5 4500U APU and entry-level RX 5300M dGPU. There appears to be another variant of the same device with Ryzen 7 4800U. This could be the 15-inch variant of the Surface device.
Microsoft could use AMD's accelerated processing unit (APU) in this unannounced Surface device to improve the performance.
The benchmark points to the following hardware configurations:
AMD Ryzen 5 4500U APU with RX 5300M dGPU. This could be the base variant of the Surface product, possibly with the 13.5-inch display if it is part of the Surface Laptop lineup.
AMD Ryzen 7 4700U with RX 5300M dGPU.
AMD Ryzen R5 4600U with RX 5500M dGPU for a more powerful variant, possibly with a 15-inch display.
AMD Ryzen 7 4800U with RX 5600M for the 15-inch hardware.
So far Microsoft has released three generations of Surface Laptop. The first device debuted in May 2017 and Microsoft unveiled the second generation hardware in October 2018 alongside Surface Go.