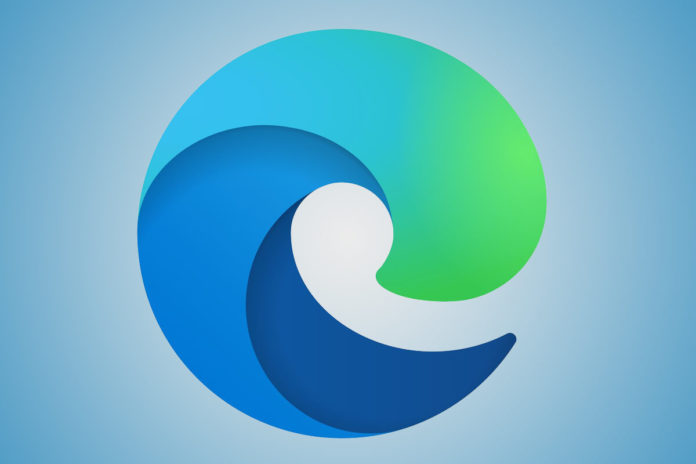 Microsoft once dominated the browser market with Internet Explorer, but the market share picture changed when Google launched Chrome with huge benefits over IE and Firefox. After Internet Explorer's sudden collapse, Microsoft recreated its browser experience with Edge, which also failed to gain the lost market share.
In 2018, Microsoft said it will rebuild Edge on the same Chromium engine as Chrome with extra features and modern user interface.
Chromium Edge is complete revamp built on Google's open-source technology and Chromium's underpinnings allow Edge to access to Chrome's exclusive features, more extensions and better performance.
Over the past couple of weeks, Google has started a campaign to convince users to ditch new Microsoft Edge for Chrome. With advertisements and absurd warnings in its online services, Google keeps trying to make people switch away from the new Microsoft Edge.
Last week, we spotted warnings on the Chrome web store recommending Edge users to use Chrome for improved security. It looks like Google has also updated their other services with Chrome pop-ups in the new Edge and the search engine giant might be using user-agents to specifically target Microsoft's browser.
In our testing, we were able to reproduce Google's advertisements for Chrome in its search engine result pages, Google Translate, Google Docs, and Google News.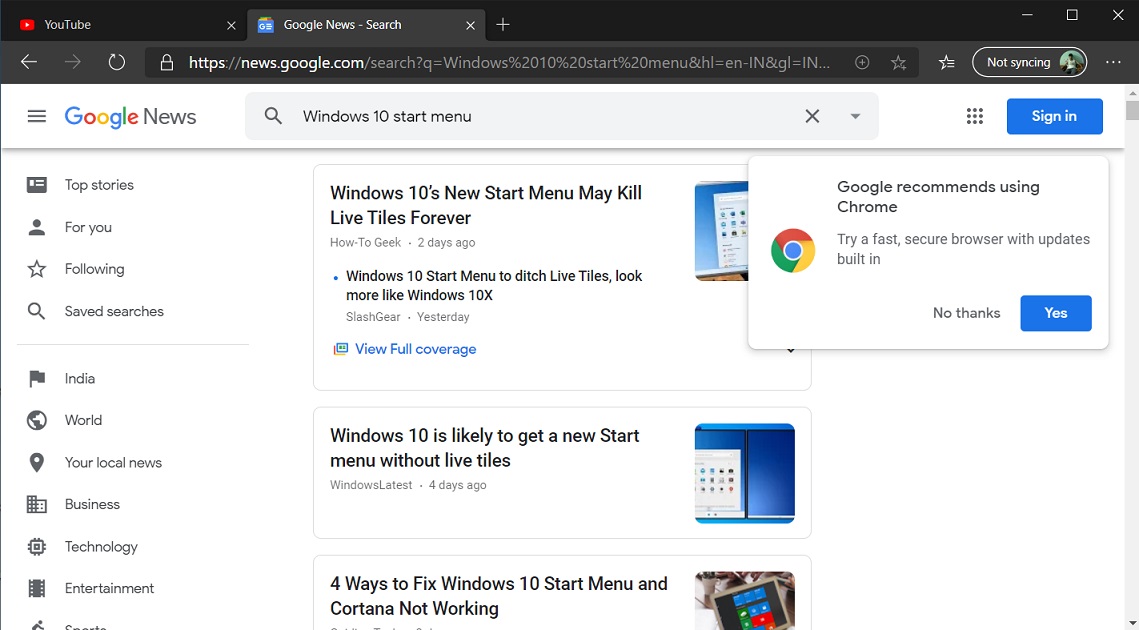 For example, Google News' message recommends using Chrome because the browser is fast, secure and it comes with built-in updates. On the other hand, Google's search results recommend switching to Chrome to protect your device against malware on the web.
For Docs, Google says users should 'upgrade' to Chrome to use docs offline feature.
Notably, the prompt doesn't offer any explanation of what makes Chrome better at protecting PCs against malware. What's more concerning though is that many of these warnings don't appear within any other Chromium-powered browsers.
Microsoft also uses its Bing to promote Edge with a banner ad when user search for 'Chrome' or 'Chrome web store'. However, despite Chrome's browser share is several times the size of Microsoft's, Google is more aggressive with its advertising approach.