The Surface Book line saw improvements with the Book 2 model, but there is still room for new features. In 2019, Microsoft updated Surface Pro lineup and even launched Surface Pro X. If you're looking for a new Surface they're all great choices, but if they aren't a big enough of an upgrade for you, you should consider waiting for Surface Book 3.
According to a new patent filing that we discovered, Microsoft's Surface Book 3 will come with a detachable keyboard that includes a writing panel/notes making panel on the opposite side.
This means when you detach the keyboard portion from the Surface Book base and flip it, you will find a writing surface. Microsoft says currently user may use Surface Pen to write notes on the display device of the Surface Book, but it's not fully satisfactory.
Microsoft is developing a new Surface product that includes an innovative portion for capturing handwritten marks:
"It includes a main computing unit and a detachable writing input device, joined by a connecting mechanism. The main computing unit includes a main display device, while the writing input device hosts a keyboard and a writing surface. The writing surface, in turn, includes a digitizer for capturing ink data in response to a user drawing on the writing surface, and a writing display device for displaying ink strokes associated with the ink data that has been captured by the digitizer," the filing reads.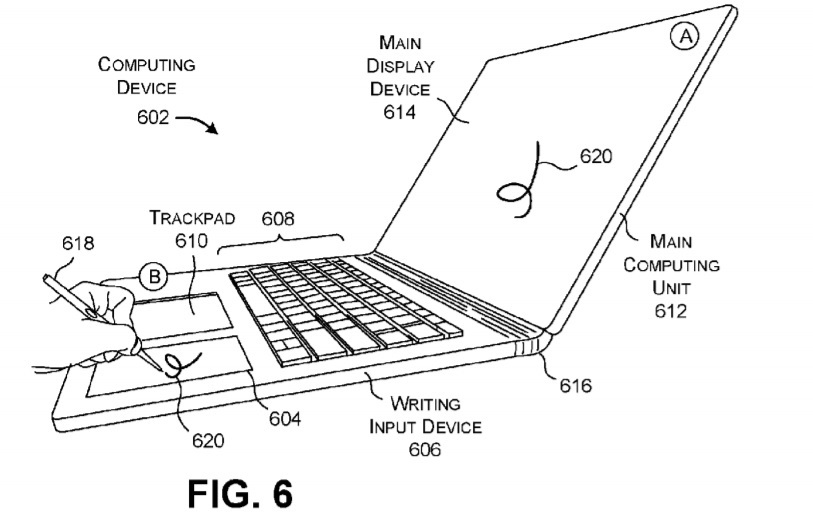 "In one implementation, the writing input device includes a first side (B) that includes a keyboard and a trackpad. The user may interact with the keyboard and trackpad to provide input signals to the main computing unit. The writing input device also includes a second side (B') that includes a writing surface. The user may use a pen, finger, or other implement to draw on the writing surface," Microsoft noted.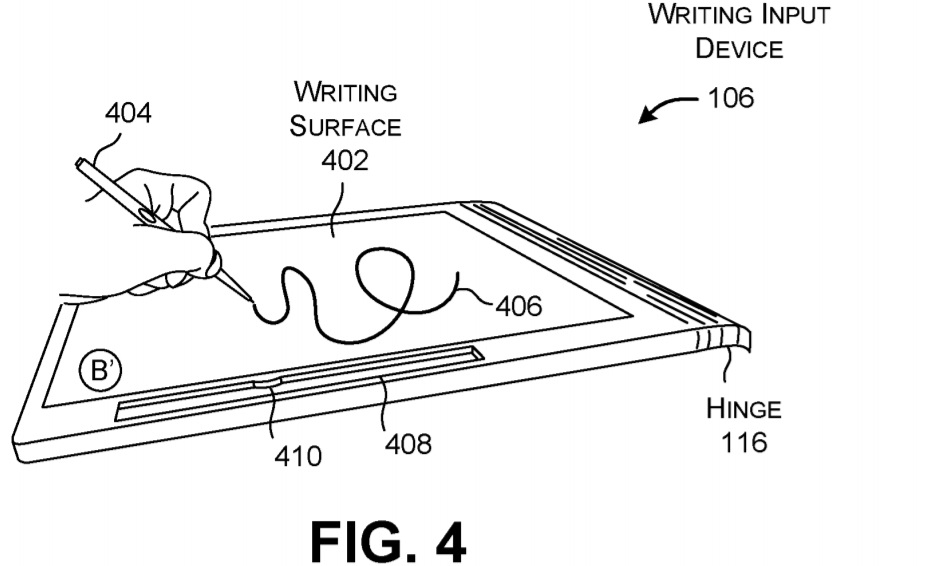 Surface Book 3 hasn't been officially announced, but the company is expected to talk about the next-gen Surface Book in 2020.