A new patent from Microsoft illustrates that the next Surface Pro from the company may come with a redesigned kickstand mechanism. In the patent application, Microsoft has detailed how the hinge mechanism of a computing device works and what can be done to improve it further.
First spotted by us, the patent titled 'SECURED DEVICE PORTIONS' was filed by Microsoft in 2017 and published by USPTO on March 14, 2019. The patent explains the hinge mechanism for the kickstand on 2-in-1s and as well as the dual-screen device.
The patent features photos of a Surface Pro with a kickstand and patent emphasises improvements for the kickstand hinge that allows Surface Pro to change its form factor.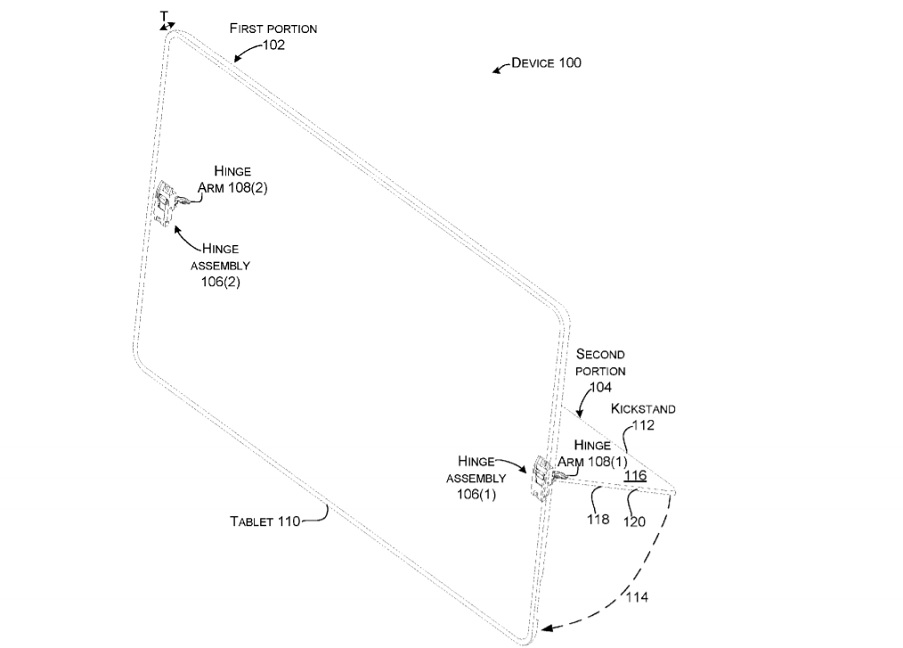 In another interesting example, Microsoft has explained that this technology could be also used on dual-screen, foldable devices.
"Beyond the illustrated tablet configuration, in other implementations, the first and second portions 102 and 104 can be manifest as other form factors. For instance, the first and second portions could be manifest as the input side and display side of a notebook computing device," Microsoft explains.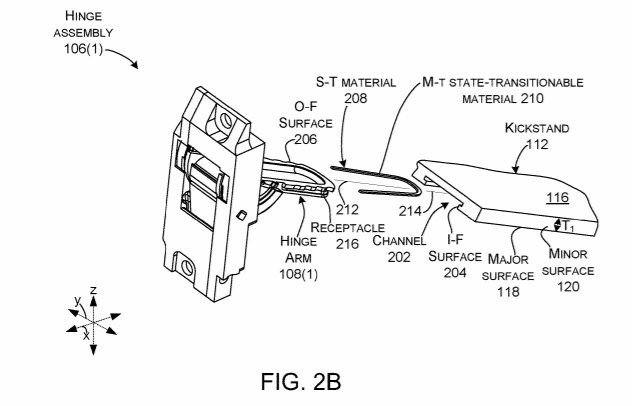 "In another example, the first and second portions could be manifest as two sides of a foldable smart phone or a wearable smart device. In one such example, either or both of the first and second portions can include a display or multiple displays," the company adds.
It's worth noting patent applications does not guarantee the technology would reach mass production. It indicates that Microsoft might be considering new ways to improve the Surface Kickstand and also figure out a way to use the design on a foldable device.
For Surface Pro devices, the goal of the patent appears to be making the kickstand mechanism overall smoother without impacting the experience.